If there is a musician in Uganda that has struggled with striking a working online relationship with fans, it is hands down Big Eye. The 'Star Boss' has always tickled social media users where it hurts and their responses on most of his posts are nothing but pure banter. And it doesn't end online, when they see him on concerts, they pelt him with bottles.

After seeing many of his colleagues in the industry holding live online concerts, Big Eye felt like he should follow suit and put his feelings on famous social networking site Facebook.
It was as though he had thrown a stone in a beehive full of hungry bees that are tired of being in lockdown. The comments on his post were nothing but trolls, banter, disses, and warnings.
His followers told him to try so hard to keep this thought to himself and not act on it. One user told him that even though we are currently in lockdown, he will find ways of jumping on a boda boda and go pelt him with bottles if he holds the online concert.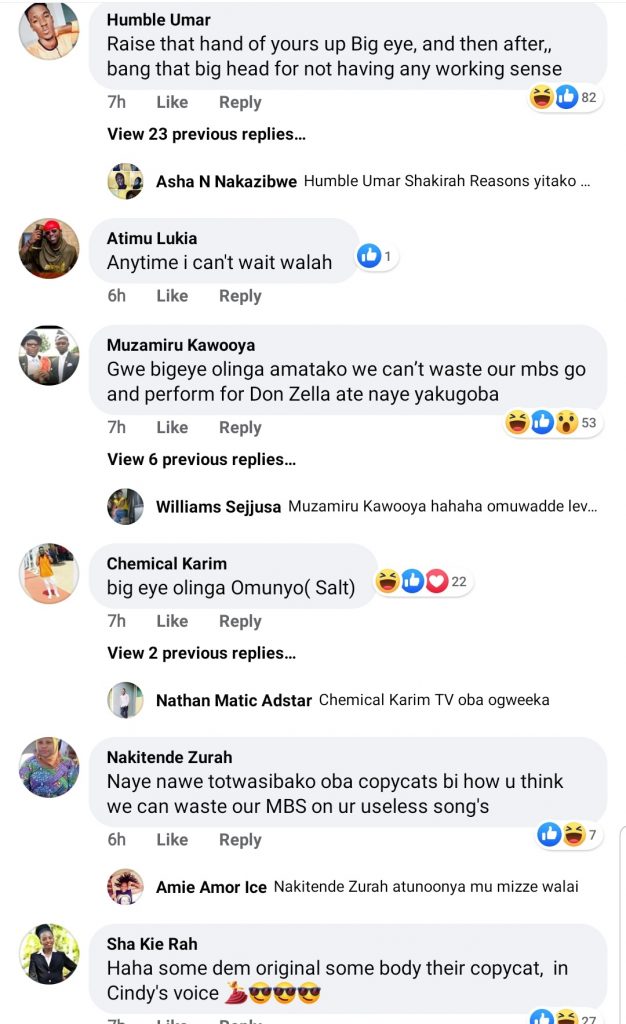 Others were asking him which songs he will perform, as his music is catalogue is not big enough to last for hours.
Although most were discouraging him, others were encouraging him to hold a concert not online but physically, as he will be performing alone for no one, so he will not be violating any social distancing directives.
Big Eye is not moved. He insists he will break Bobi Wine's record numbers of people who watched his live performance on Sunday. More than 29000 people watched Bobi Wine and Nubian Li's "Quarantine Special" online concert.