President Museveni has written to the Auditor General John Muwanga asking for an audit of the Shs20 million Parliament distributed to each Member as facilitation to fight COVID-19 in their respective constituencies.
In a letter dated April 28, Museveni accused Parliament of diverting government budget plan for reasons only known to them. He said it was unconstitutional both in logic and law.
According to Museveni, Parliament has a right to approve or disapprove government budgets but not at all are they allowed to allocate money for themselves.
He says the Shs10 billion was sneaked into the supplementary budget and was never given a chance to assent as recommended by the law.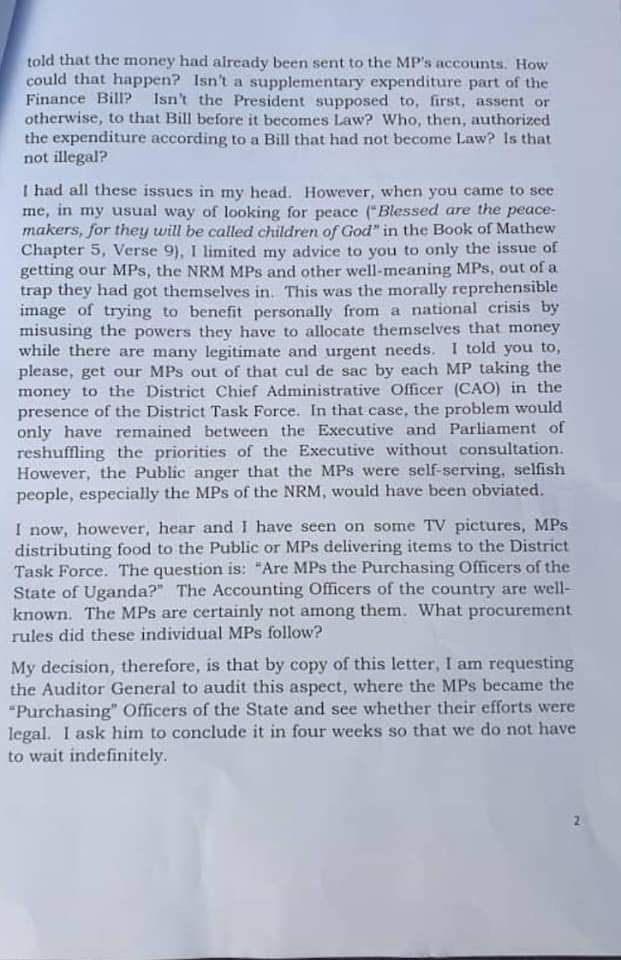 In the letter, Museveni revealed that when he learnt of the controversial allocation, he called an emergency meeting with Speaker Rebecca Kadaga and Prime Minister Ruhakana Rugunda where he advised them to take the money to the district taskforces since they told him that money had already been credit to each MP's bank account.
For this, Museveni has said that those who have heeded to his call of taking the money to the taskforce should not be subjected to the inquiry.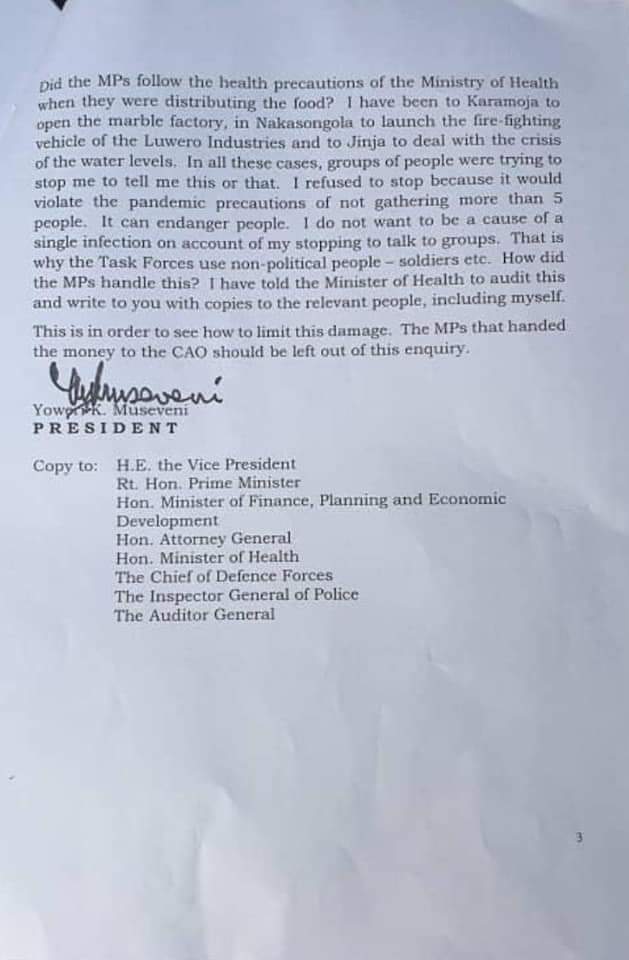 He instead asked for an audit from MPs that acted as 'purchasing officers' for the state by buying food for people.
Museveni's directive comes just a day after Parliament moved a motion to pay tribute to him for his superb leadership skills in the COVID-19 fight.