It is clear that when the lockdown is lifted, social distancing will still remain in place to curb the spread of the global Covid19 pandemic.
The leading conference facility in the country, Speke Resort and Commonwealth Resort in Munyonyo has already mapped out a glimpse of the new normal.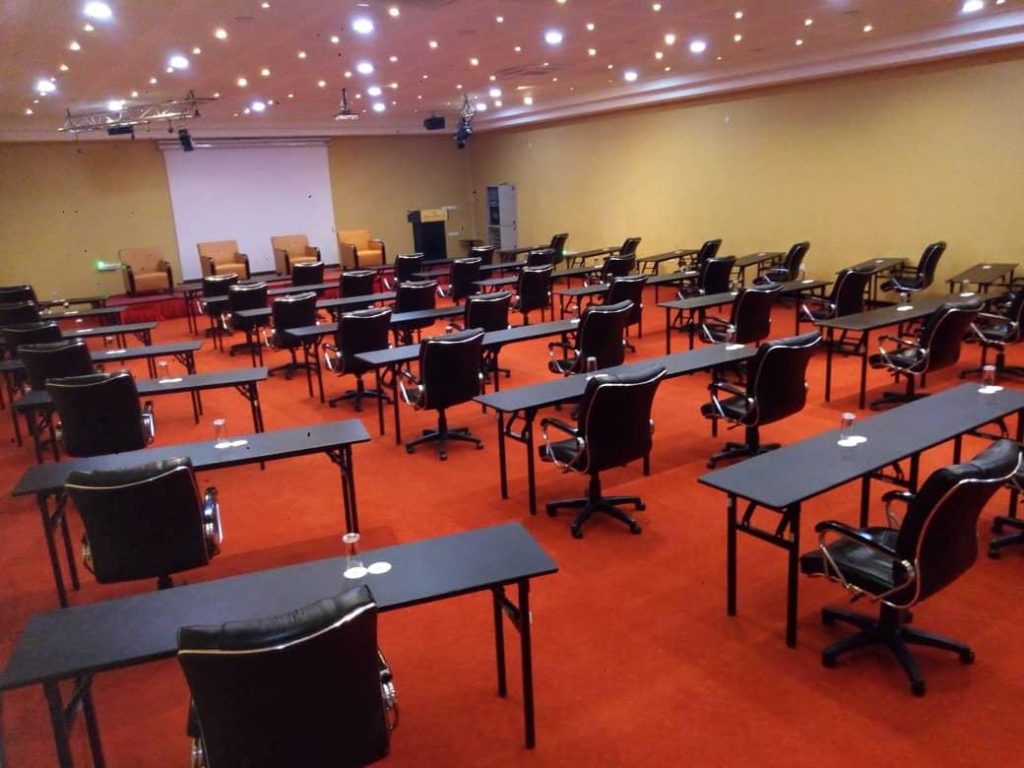 The management of the conference facility famed for hosting the 2007 Commonwealth Heads of Government meeting has mapped out several sitting options for delegates in future meetings.
The award winning resort is only of only few five star hotels in the country has bagged several international accolades over the years.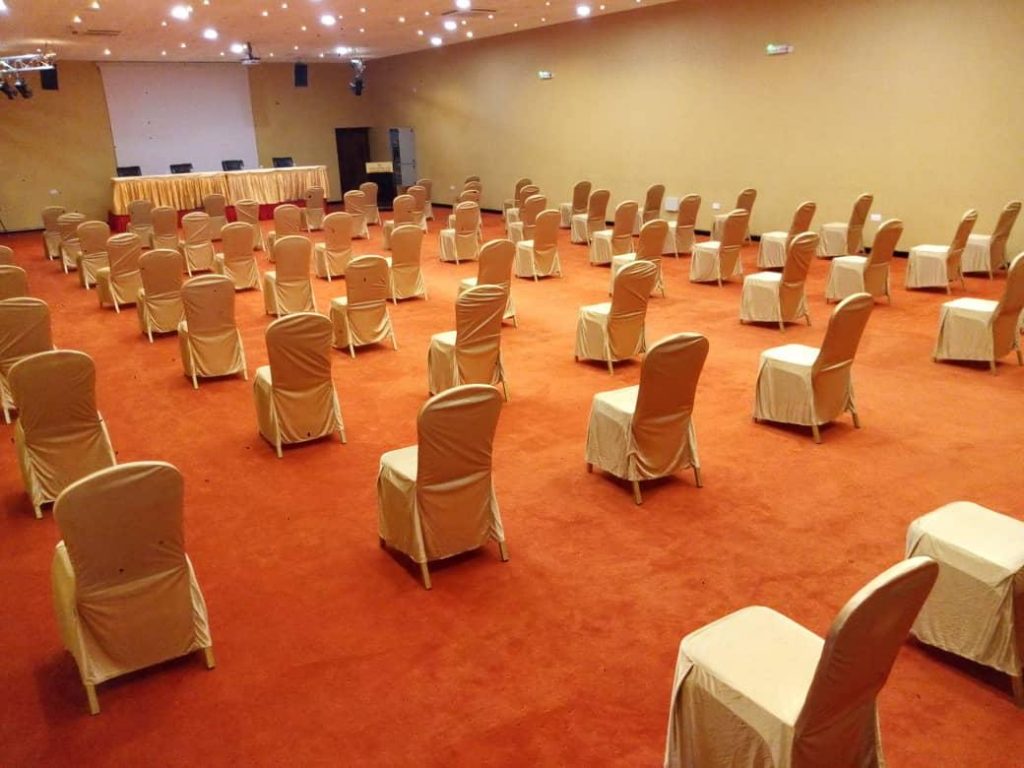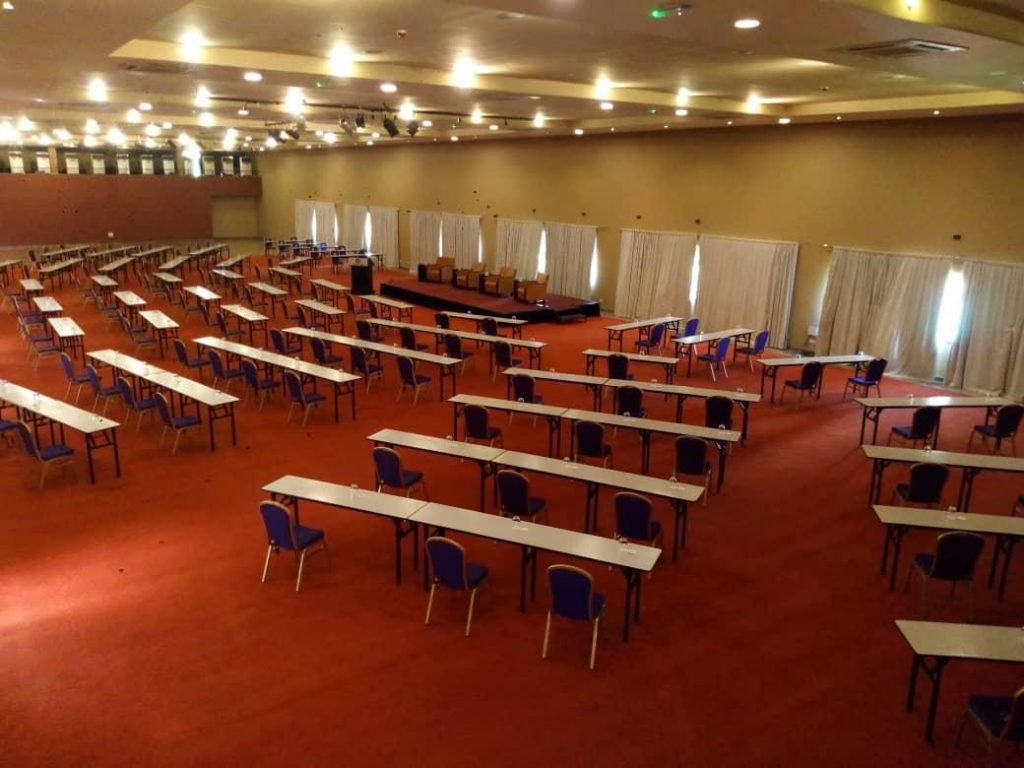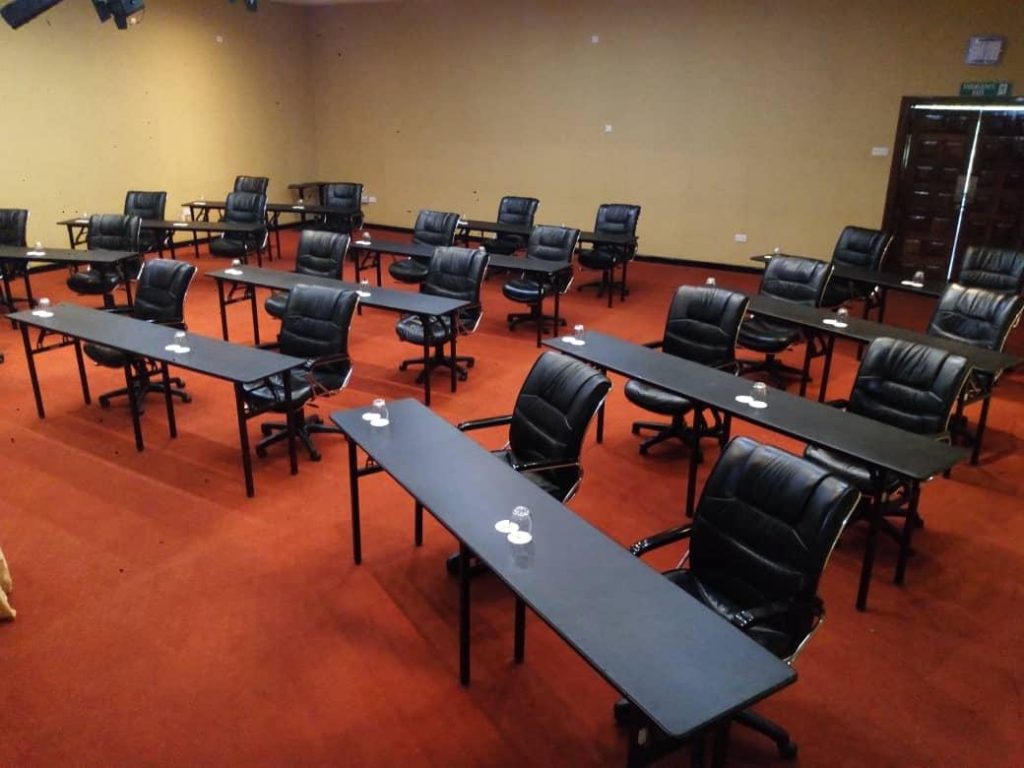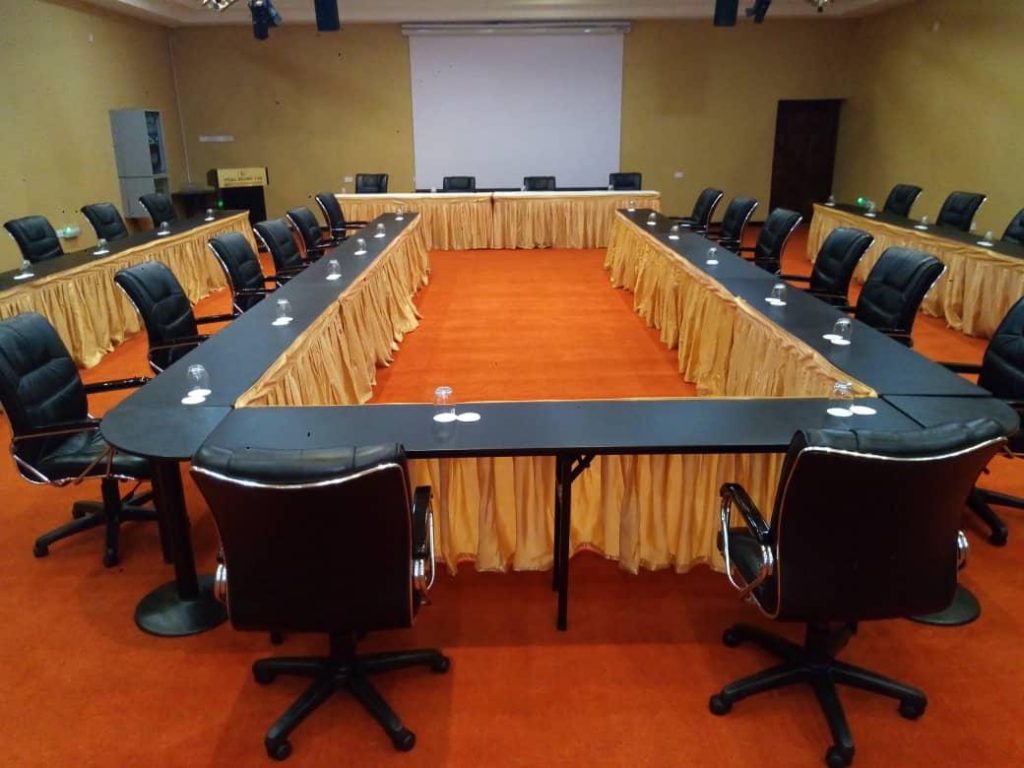 Uganda has so far recorded 227 cases of Covid19 with 63 recoveries and zero deaths. The world figure stands at 4.7 million cases, with 1.73 million recoveries and 315,000 deaths. President Museveni is expected to address the nation this evening and the anticipation is that he will ease up some of the lockdown measures instituted two months ago to curb the spread of the virus.