Speaking during his 14th nation address on COVID-19, President Yoweri Museveni tagged the easing of lockdown on wearing masks. He said that nobody will be allowed in the public without a mask.
Museveni revealed that government will provide masks to all Ugandans aged six years and above free of charge. He disclosed that Nyanza Textile Industries Limited (NYTIL) was entrusted to produce the masks.
As usual, Ugandans on social media went on a mockery of how the masks will appear with many anticipating them to be in the ruling party colour (yellow).
Speaking during a meeting with manufacturers at the Uganda Manufacturers Association (UMA) grounds, Medard Bitekyerezo, chairman of National Drug Authority (NDA) urged manufacturers of masks to produce them in colours that will force users to wash them daily. Bitekyerezo said many Ugandans lack Primary Health Care knowledge and are capable of putting on a mask for a week without washing it.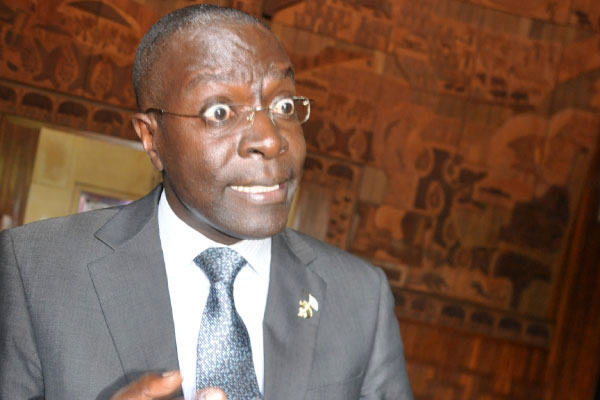 "We want masks with bright colours that show dirt so that people wash them, otherwise dirty people will not wash and start inhaling germs," Medard Bitekyerezo said.