With this sudden shift away from the physical classroom, Kampala Parents' School (KPS) has decided to open online classes for all pupils. The online classes will kick off on Tuesday, May 26, 2020, for Primary five, six, and seven.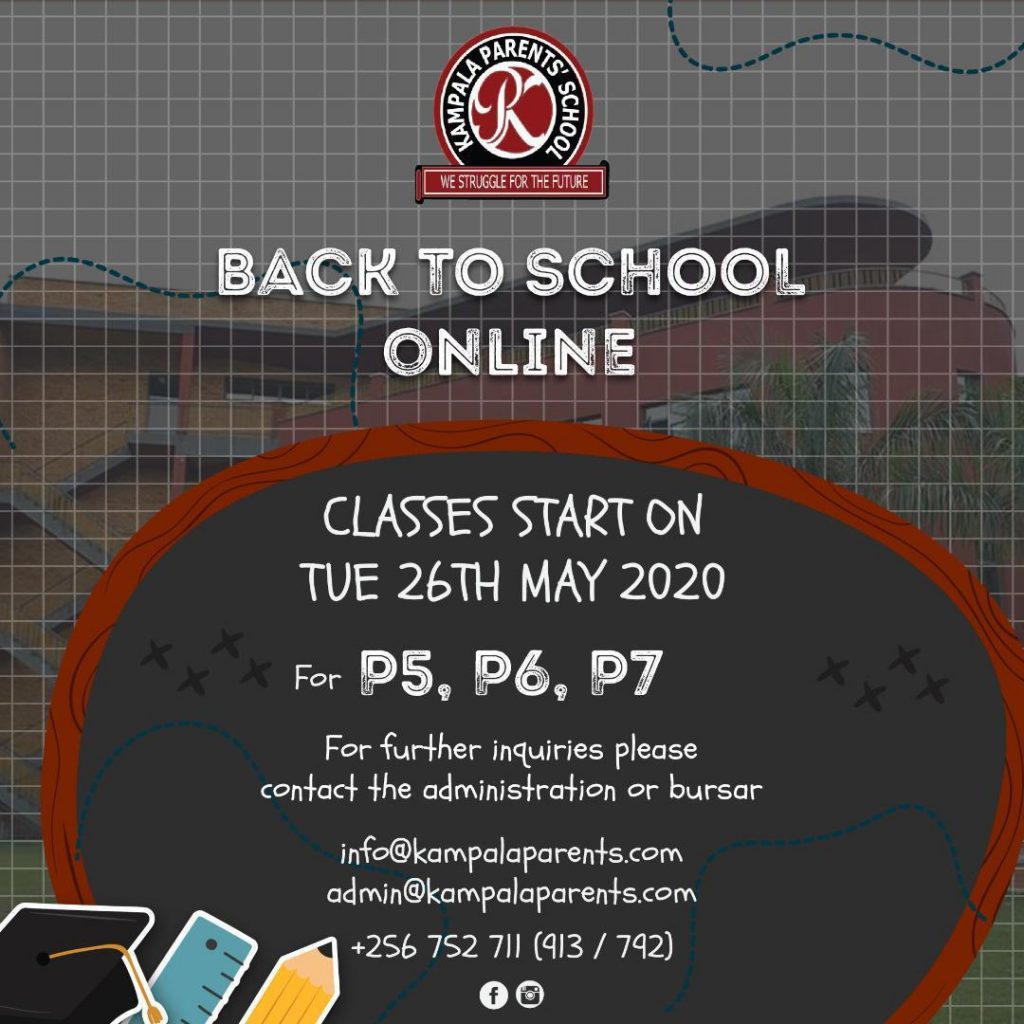 Classes for Primary three and four will start on May 29, 2020, whereas top class, Primary one and two will start on June 4, 2020. The school administration says registration for all the interested parties is ongoing.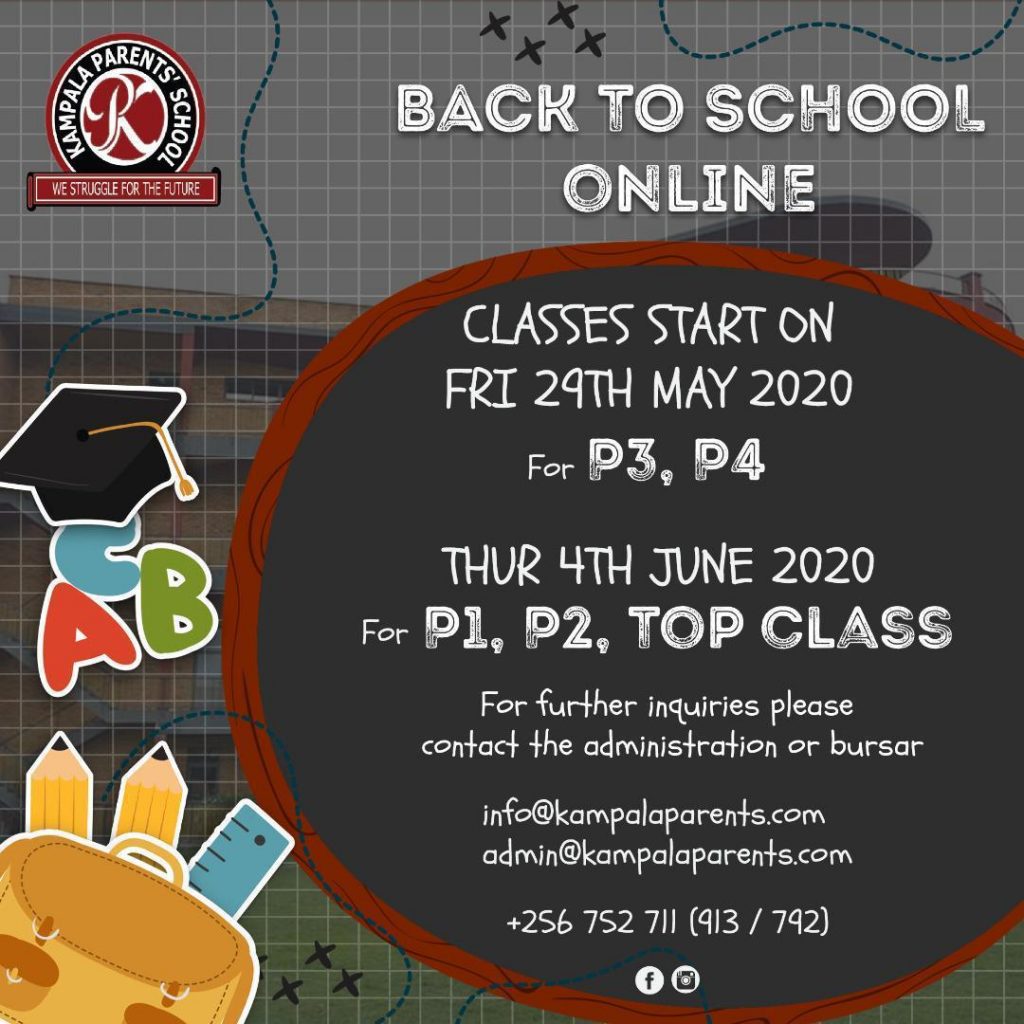 KPS has embraced online classes to keep their pupils in check until government lifts lockdown for all pupils to return physically to school.
During his 14th nation address this week, President Yoweri Museveni said that only candidates and finalists will be allowed to resume physical classes come June 4.
In April this year, KPS offered to take primary seven pupils back to class on NTV Uganda through live lessons at a free cost until the end of the lockdown. The lessons are aired from Monday to Friday starting from 11:00 am to 12:00 pm, and on Saturdays from 8:00 am to 9:00 am.