On this date last year, Rtd. Maj. Gen. Mugisha Muntu launched his own political party, Alliance for National Transformation (ANT) after breaking away from long political partner Dr Kizza Besigye's Forum for Democratic Party (FDC).
Prior to this, Muntu had served as the President for FDC for one term but failed to secure a second term in office at FDC headquarters in Najjanakumbi. Muntu cited irregularities in the election process and differences in ideologies with the FDC governing body.
Today, his political party ANT makes one year, and the party has released a statement highlighting their achievements during the past 12 years of their existence on the Ugandan political scene.
The statement lists achievements like successfully opening up headquarters, establishing a good working relationship with other opposition political parties, holding mobilization meetings in 40 districts around the country and having party coordinators in 21 sub-regions in the country among others.
ANT say that their most important achievement is "giving Ugandans hope for a better future."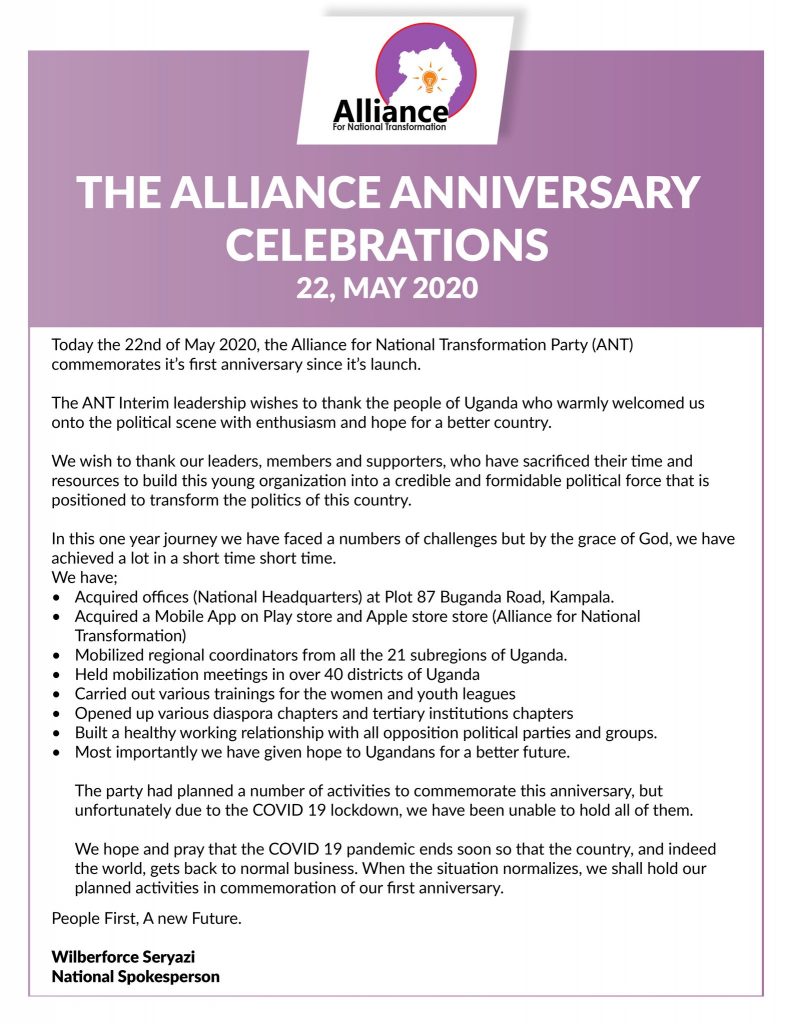 The statement signed by ANT National Spokesperson Wilberforce Seryazi says that they had organized several activities to commemorate this day but could not proceed with them due to the COVID-19 pandemic.