The quarter-finals of the 2019-20 FA Cup will take place this weekend with the ties having already been decided prior to the competition being halted in mid-March due to the outbreak of coronavirus.
Newcastle United will play holders Manchester City; while Leicester City face Chelsea; Sheffield United will play Arsenal; and Norwich City are due to face Manchester United.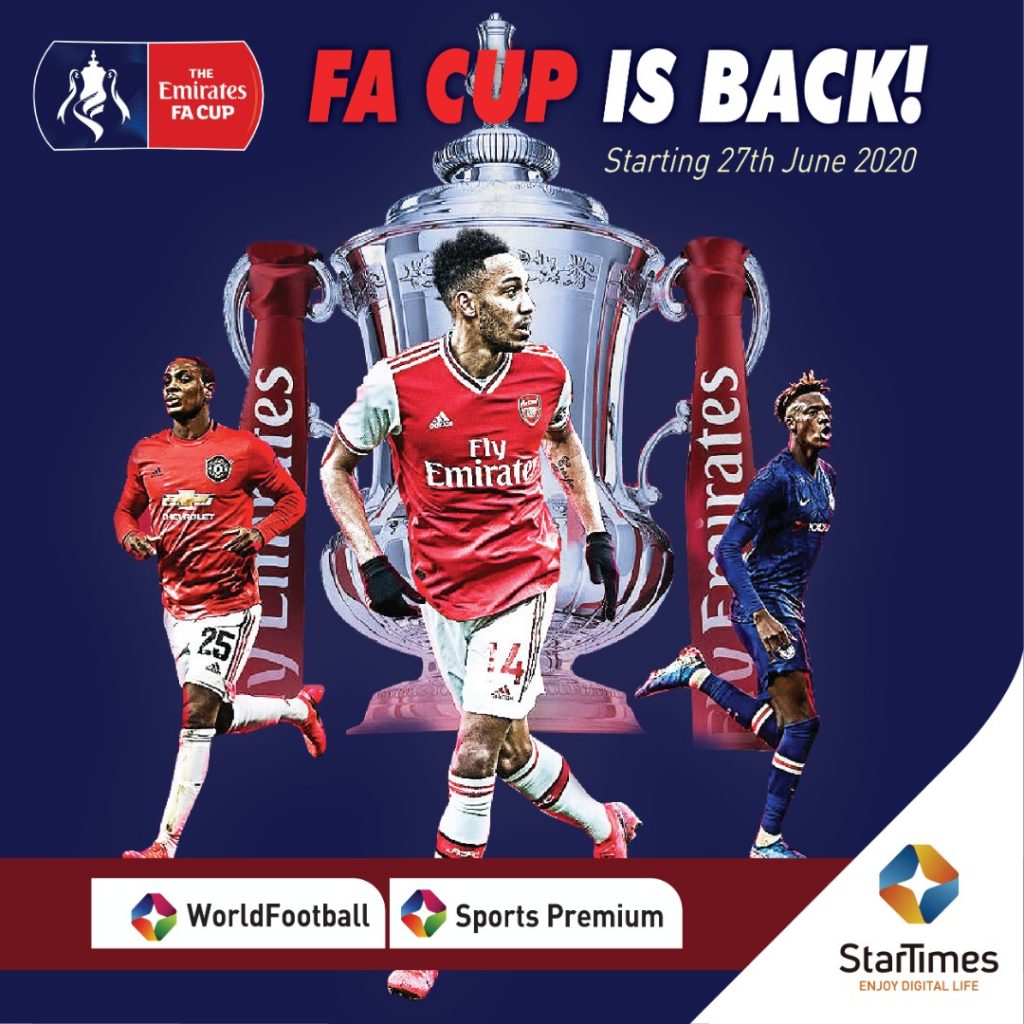 African football fans will be able to watch all four matches live on the StarTimes Football Channels as Africa's leading digital-TV operator has secured the broadcasting rights to the prestigious competition.
The semi-finals will take place across the weekend of 11-12 July, with the FA Cup Final scheduled for 1 August.
The English FA meanwhile have announced that the final this year will be renamed the Heads Up FA Cup final to raise mental health awareness.
Prince William, who is the president of the FA, said that it was an important step. "[The final can be] a moment to promote good, positive mental health for everyone. "It's quite timely bearing in mind what we've all been through with this pandemic [Covid-19]. I think there's going to be, sadly, a lot of repercussions from this in society, not just in football, in terms of people's mental health. Hopefully the FA Cup can be a bit of a pivot that people can rally around."
StarTimes Uganda's Brand & Marketing director Isma Lule says, "The FA is the most prestigious Cup in English football. As StarTimes, we are excited to give Ugandans the most convenient and affordable options that enable our families to enjoy the stay-home experience. You can link your decoder to your StarTimes ON app on your smartphone and this will enable two other people in your household to connect on their App too and watch other programs on the bouquet. Call 0200117700 in case of any queries."