City motorcycle riders in Kamwokya, a Kampala suburb are asking the government to carry them resume transportation of passengers just like how it has given a go-ahead to taxis.
This is after the boda boda riders came up with a smart invention that they hope will prevent spreading of COVID-19 in their business. The cyclists have decided to put a glass partitioning between the rider and the passenger that prevents direct contact.
The team behind the innovation led by Mary Nakakawa said that they came up with these creative ideas to help the motorcyclists do their work despite the fear of COVID-19.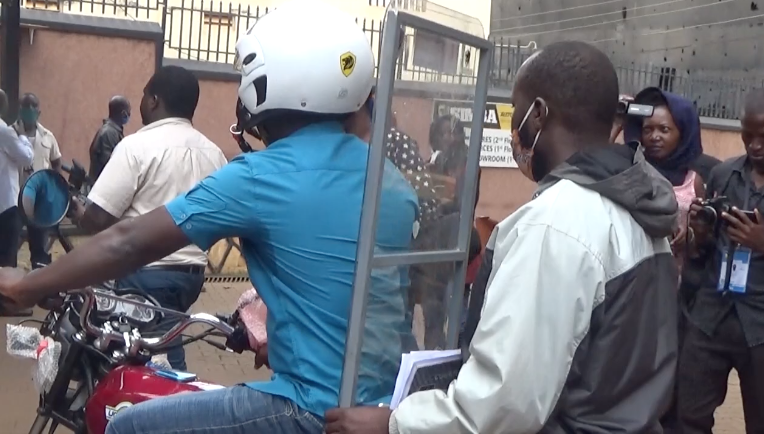 The riders want the government to at least first consult them through their leaders on different stages to give their views on how they can successfully survive during these challenging times of lockdown.  
President Yoweri Museveni is set to address the country today at 8 pm ahead of the anticipated return of public transport on Thursday, June 4, but boda bodas will remain grounded for an extra week.