Last month, a letter dated May, 13 in which Minister of Foreign Affairs Sam Kutesa authorized businessman Ben Kavuya's three family members to travel back into the country during the COVID-19 lockdown surfaced on social media.
In the letter addressed to the Manager of Ethiopian Airlines, Kutesa gave authorization for Barbara Kavuya, Blanche Kibaju, and Isaiah Tiba Byabashaija to travel to Uganda on May 18, 2020, aboard the airline from the USA.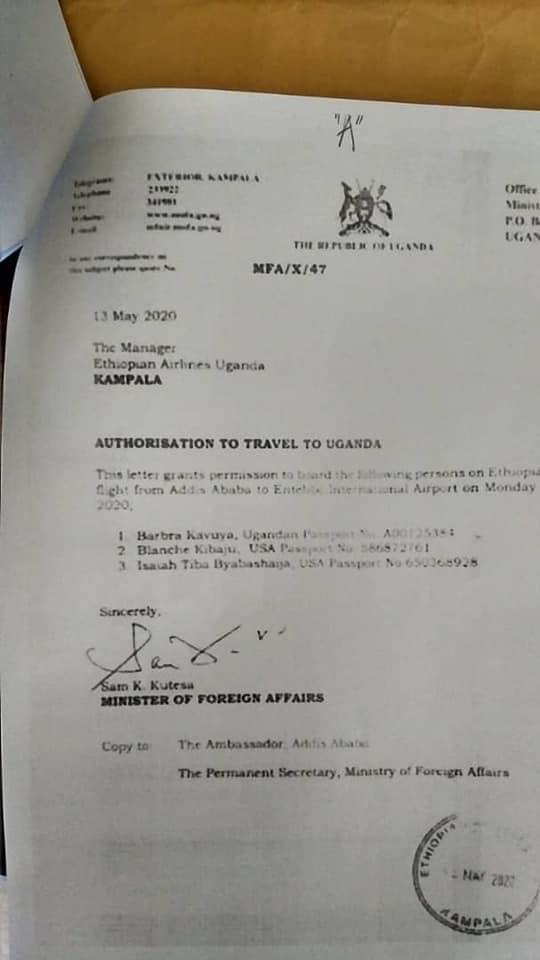 This was in the time when President Museveni had directed the suspension of international passenger flights to and out of Uganda, save for cargo planes.
This matter has now been brought before the Chief Magistrates Court at Buganda Road by one Leonard Otee, an advocate of M/S Otee Associated Advocates based in Soroti, accusing Kutesa of defying the Presidential directive, and notes that Kutesa's actions were "discriminative and amounts to unequal treatment of Ugandans contrary to the Constitution of the Republic of Uganda, principles of equity, and good conscience."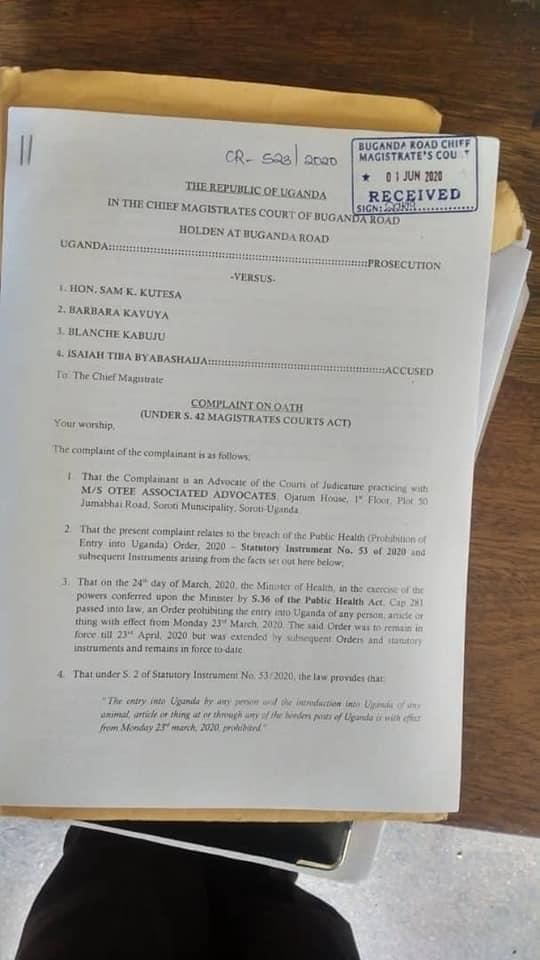 This, Otee says, is because other Ugandans in the diaspora are forbidden from entering Uganda, and Ugandans in Uganda are forbidden from bringing in their people from the diaspora.
"I verily believe that entering the country in the manner aforesaid, the aforesaid persons committed a criminal offence contrary to S: 2 of S.1 No. 53/2020," Otee says in his complaint.
"The complainant prays that Your Worship be pleased to draw up and sign a formal charge against all the above-named persons and issue summons and/or warrants to all the above-named persons," the complaint reads in part.