The Ministry of Health has confirmed 30 new cases of COVID-19 taking the country's total cases to 646. Frontline health workers and security officers have recently become constant on the list of the confirmed cases and it is no different today.
Three security officers from Luweero District are among the list of the new cases. The number of health workers being infected with the virus is continuing to soar as four more have been confirmed amongst the new cases. This takes the total number of health workers with the virus in the country to 22.
The other categories of the new cases include; four truck drivers that arrived from South Sudan via Elegu, one truck driver who arrived from Kenya via Busia while 18 are alerts and contacts of the already confirmed cases.
Additionally, 51 truck drivers that tested positive for COVID-19 were returned to their respective countries.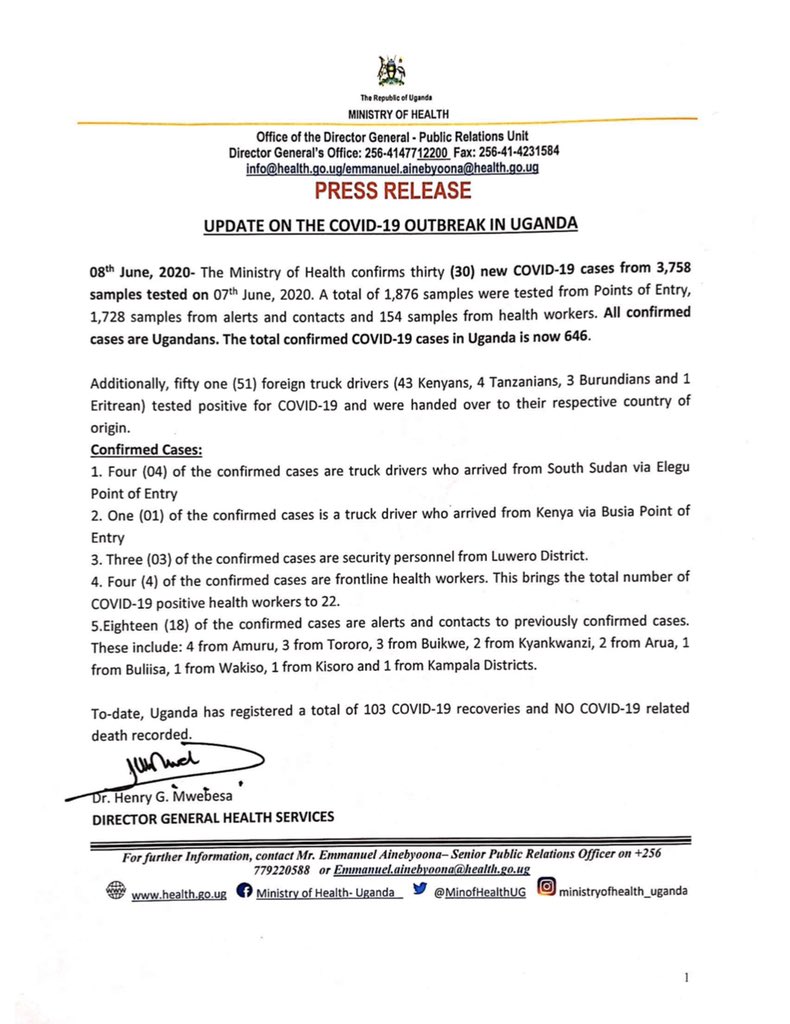 Uganda has now registered 103 recoveries and no single death.