Burundian President Pierre Nkurunziza has died of heart failure, the government of Burundi has said Today, Tuesday, June 9, in a post from its official Twitter account.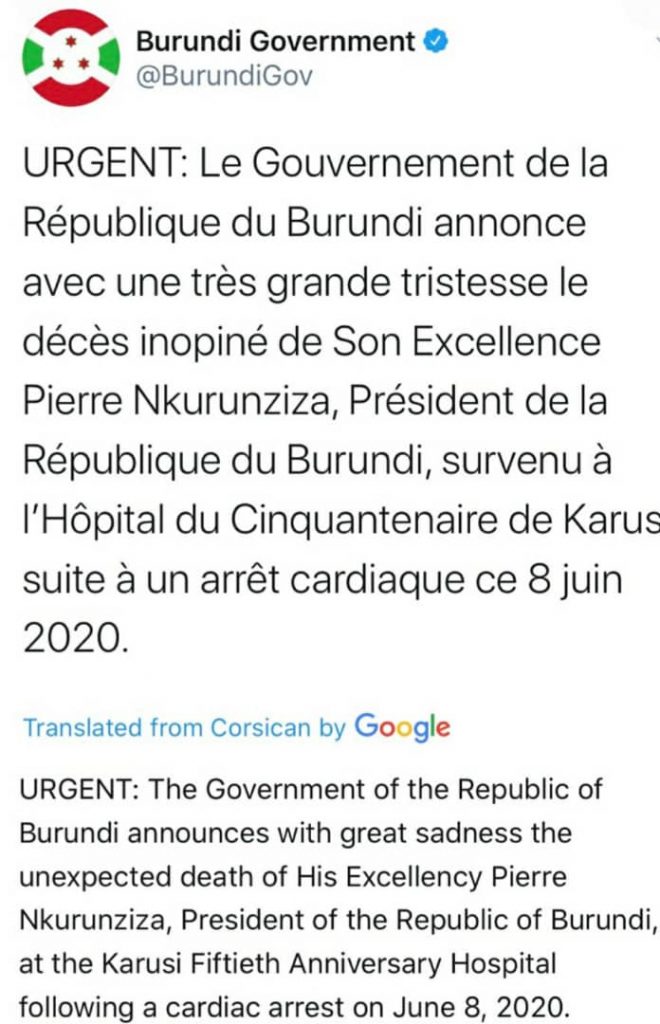 "The Government of the Republic of Burundi announces with great sadness the unexpected death of His Excellency Pierre Nkurunziza, President of the Republic of Burundi, following heart failure on June 8, 2020," the post said.
Nkurunziza took office 15 years ago, and his decision to run for a disputed third term in 2015 led Burundi into turmoil that left hundreds of people dead.
His death comes weeks before president-elect ruling party candidate Evariste Ndayishimiye was expected to be sworn in after winning the May election.