Since July last year, reports have been making rounds that Federation of Uganda Football Association (FUFA) President Eng. Moses Magogo was set to give a try in the 'real' political arena.
Reports indicated that Magogo was to stand as the Member of Parliament for Budiope East in the upcoming 2021 general elections. However, we were yet to ascertain the political party affiliation of Magogo.
Since we promised to keep you updated, we can confirm that Magogo is determined to contest for the Budiope seat which is currently occupied by Dhamuzungu Geoffrey. Magogo will contest on the National Resistance Movement (NRM) ticket.
Though it is not Magogo who has confirmed the news, for those that know the relationship between Patrick Ntege, the National Teams Manager, you cannot trash Ntege's revelation of a campaigning poster he has shared on his official Facebook account.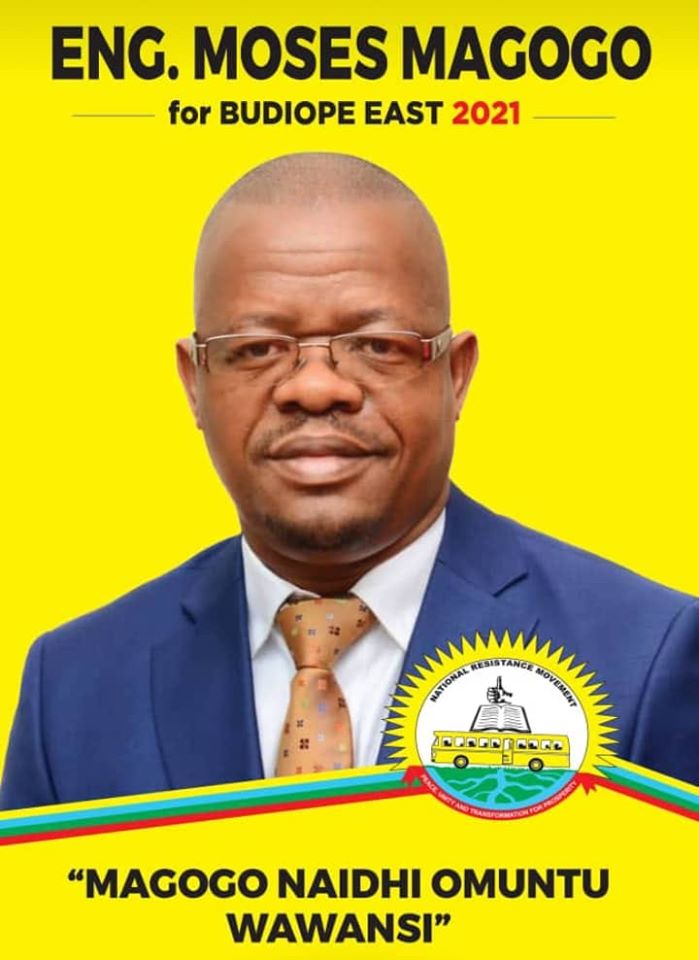 Politically, Magogo will be a 'baby' but administratively he has made his mark in the local football governing body. One of his most notable achievements is being at the helm of FUFA when Uganda Cranes returned to the AFCON Finals in 2017 after 38-years of waiting.