Entebbe Grade B Hospital has today discharged 44 people who previously tested positive for COVID-19 after recovering.
Amongst the discharged people, 43 are truck drivers while one was a contact of the confirmed cases. The total recoveries have now risen to 486. The Entebbe health facility now has 18 COVID-19 patients admitted.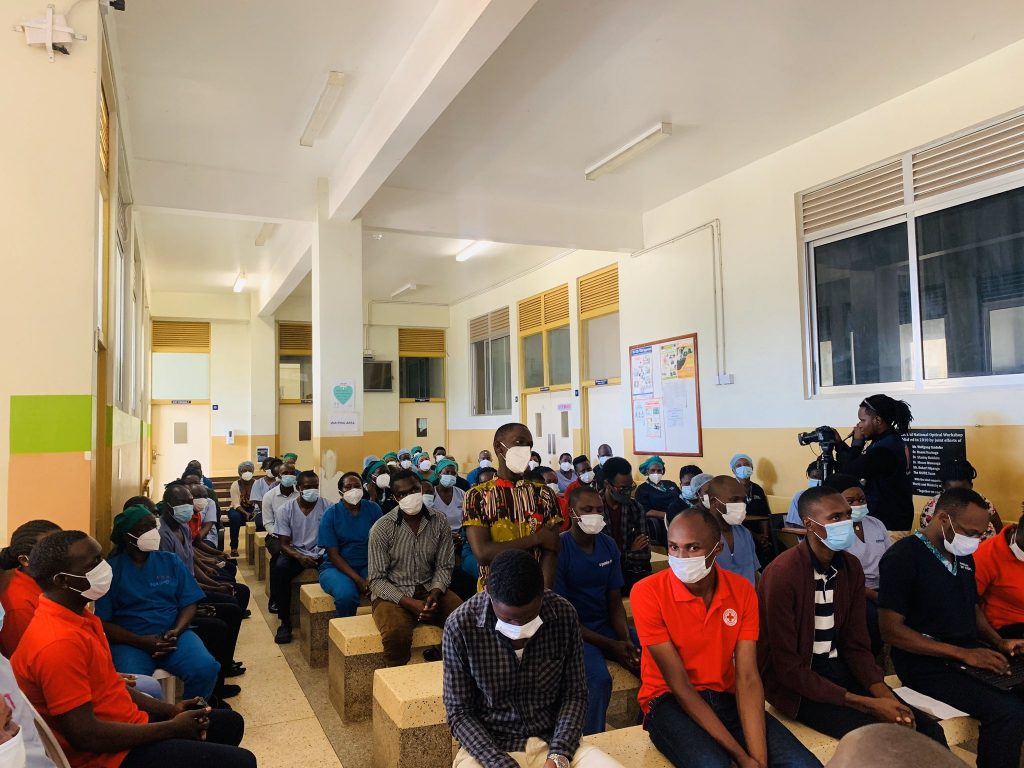 The Ministry of Health Permanent Secretary Dr Diana Atwine who presided over the discharge ceremony said Ugandans should applaud the front line health workers for the good job they are doing instead of magnifying a few mistakes they commit.
"When we treat and heal, no one talks about it. When anything goes wrong during our work, they forget the lives saved and this is what makes news," Atwine said.
She urged the health workers not to lose focus but keep up the care, commitment and responsibility.
"I give God the glory. It's not because we are superstars in treating these diseases but it's His mercy that out of over 700 cases, we haven't registered any death. We thank all our staff for this. They are confined here away from their families to stay and care for these patients," she said.
The ministry today confirmed nine new COVID-19 cases taking the total number of COVID-19 cases in Uganda to 741. Active cases currently stand at 255.