Singer Big Eye real name Mayanja Ibrahim has threatened to sue President Museveni and National Resistance Movement (NRM) over non-payment.
"When I came out last week and painfully exposed my debts, some people thought that I wanted free money," Big Eye captioned his demand notice.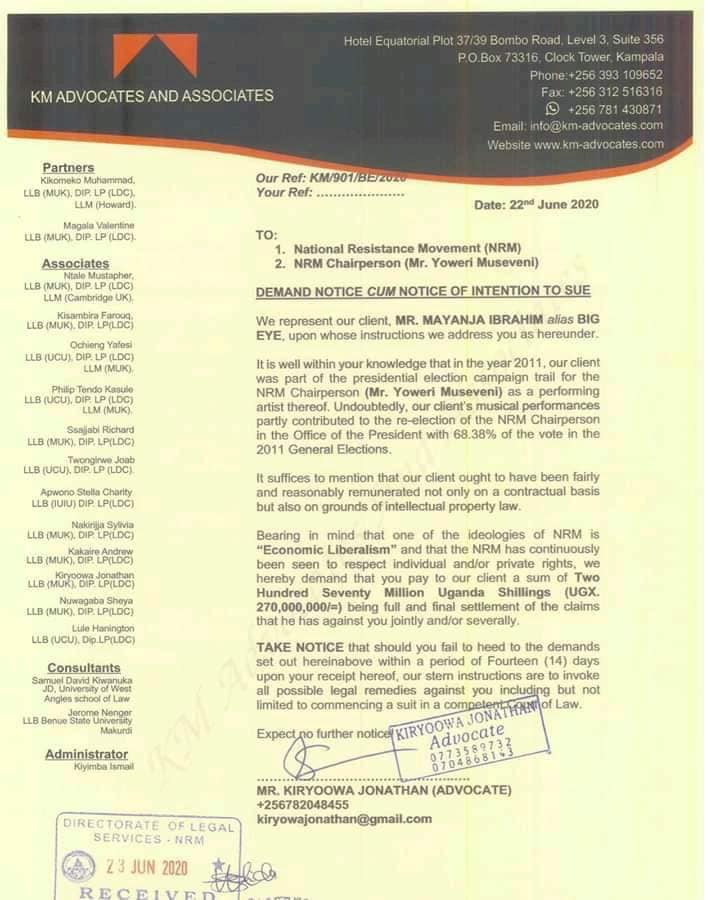 Through his lawyers KM Advocates and Associates, Big Eye has come out to demand the money he worked for in the 2011 presidential campaigns when he was part of the team that sang on rallies of President Museveni and was not paid.
"Bearing in mind that one of the ideologies of NRM is 'Economic Liberalism' and that the NRM has continuously been seen to respect private rights, we hereby demand you pay our client Shs270 million being full and final settlement of the claims that he has against you jointly," reads part of the notice.
NRM and Museveni have been given 14 days to respond to the notice.