The Alliance for National Transformation (ANT) national coordinator, Gen Mugisha Muntu, has resigned from his position to be able to run as flag bearer for President in the 2021 presidential election.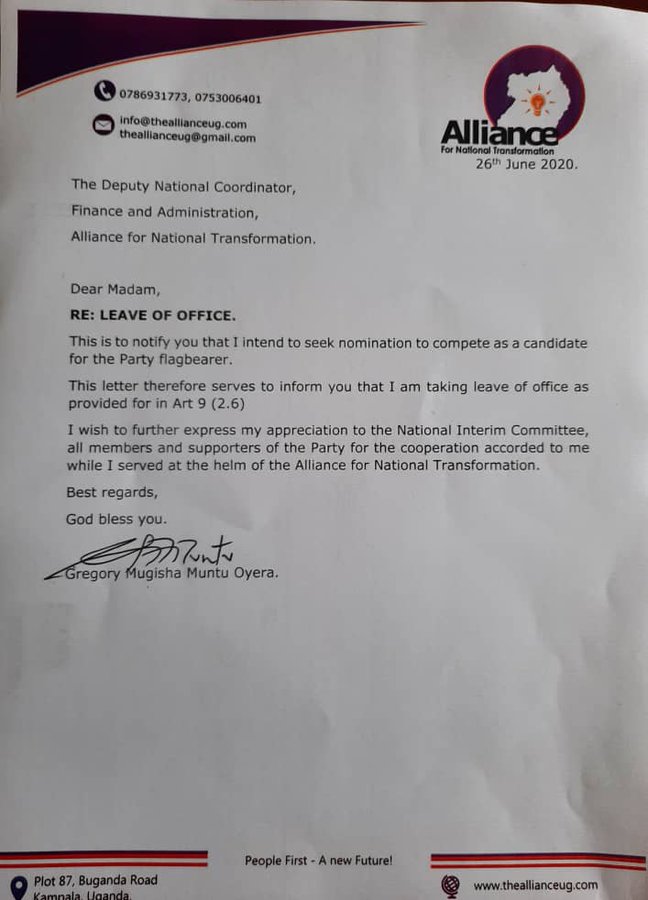 In his resignation letter, Muntu says, "This is to inform you that I intend to seek nomination to compete as a candidate for the party flag bearer," says Gen Muntu, adding that, "this letter therefore serves to inform you that I am taking leave of office as provided for in Article 9(2.6.)"
He adds, "I wish to further express my appreciation to the National Interim Committee, all members and supporters of the party for the cooperation accorded to me while serving at the helm of the Alliance for National Transformation."


Ms Alice Alaso, the ANT deputy national coordinator in charge of Finance and Administration has been appointed to act as the new leader until August when the party's National Delegates Conference will be held.
ANT was launched in May last year after Gen Muntu left Forum for Democratic Change (FDC).