If you missed Bobi Wine and Nubian Li's first live online music extravaganza they held during the lockdown period dubbed 'Quarantine Special', you have been given a second chance as the duo will hold another live show tomorrow Sunday, June 28, 2020.
This time, the show is dubbed 'Freedom' as it is being held in partnership with the Friedrich Naumann Foundation for Freedom in Sub-saharan Africa.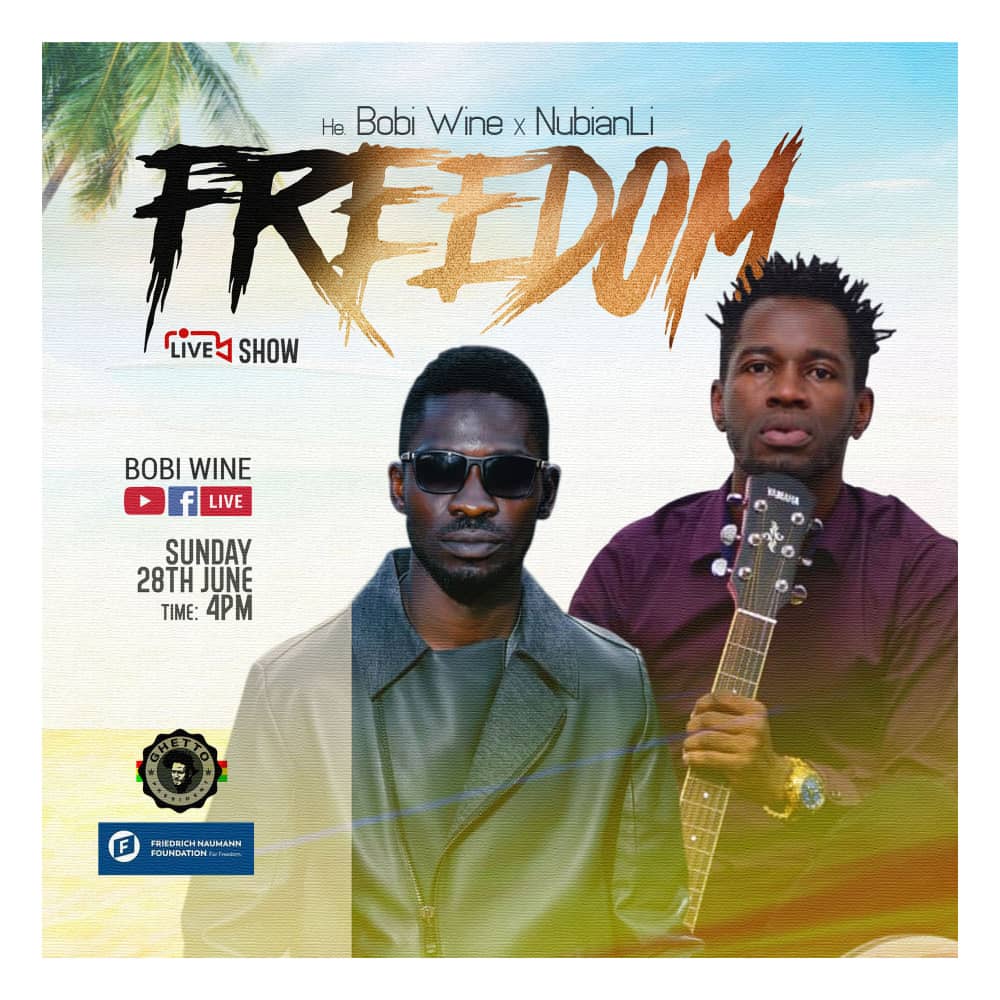 The show will be streaming live on Bobi Wine and Nubian Li's official Facebook pages and YouTube channels so all you have to do is buy your data, charge your phone, tablets or PCs tomorrow evening from 4 pm and enjoy the Ghetto President and his Vice take on a musical journey.