When did you last see Robin Kisti on TV? You don't have to answer that because we also don't remember but we are about to see her and hear her foreign accent again.
News coming in indicates that Kisti, real name Robinah Kisitu has scored a big position at new television channel called Channel U that currently broadcasts exclusively on Tanzania's pay-tv company Azam TV, which is available in eight different countries including Uganda.
According to her Facebook post, the former NTV Uganda Login presenter is to be in charge of production management at the station and in addition to having a show of her own. She excitedly shared the news of her new job on her social media pages.
"I am so excited to be starting a new journey with a new company where I will be managing productions as well as hosting. Channel U is a new channel that broadcasts East African content and is here to give a platform to Ugandan content creators and new talent," Kisti's post reads in part.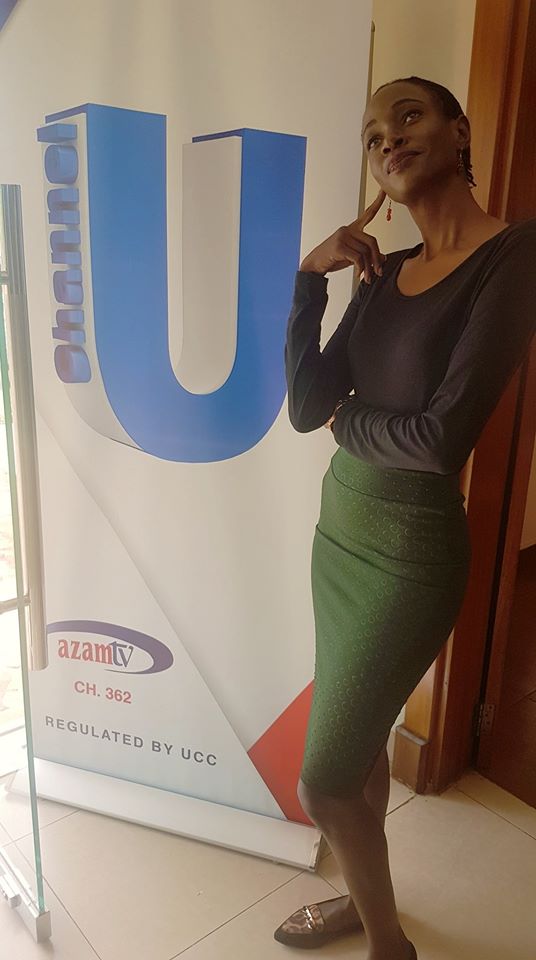 Kisti has called upon all Ugandan content creators to get in touch with her so they can get a platform to flourish.
"For all talent, feel free to contact us and we will do what we can to give you the platform you need. And for all my fans that have been waiting for my return to TV, get ready because your girl is cooking. It feels good to have creative control and to also nurture new talent," She said.