Police are on a hunt of a criminal gang that moves on motorcycles that are attacking and damaging government-owned vehicles while on the road.
According to Police, the criminals are using petrol bombs that they hurl in the vehicles and metallic objects to hit on the windscreens. It says three incidents have been reported in different parts of the city including Katwe, Nateete and Busega.
"One of the motorcycles is registration number UEU 391F. The suspects attacked a government vehicle registration number UG 0450T on June 23, 2020. However, the occupants survived unhurt.
"In the second incident, the suspects politely asked the driver of motor vehicle registration number UG 0182H to stop for them to cross. When the driver stopped, they pulled out a hammer and hit the windscreen. The criminals were unable to execute their crime and fled after their hammer fell in the car.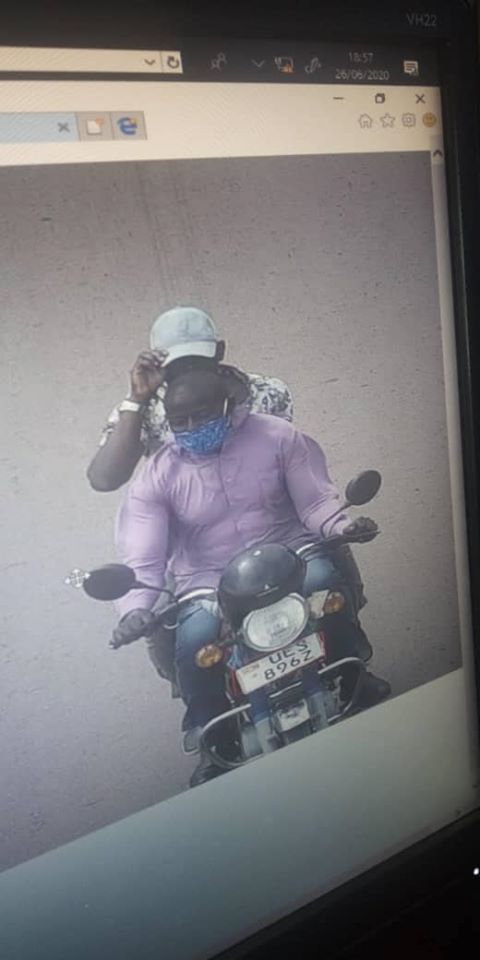 "The third was conducted at Busega-Mityana Roundabout when criminals hurled a flammable liquid in the bottle in a government vehicle registration number UG 0199K, a Toyota Fortune on June 26, 2020. This explosive busted into flames on the co-driver's side, but the public nearby extinguish the fire," reveal Police.
They add, "We suspect that the criminals' intention is to force government to stop health guidelines against carrying of passengers by boda boda motorcyclists that government put in place to contain the spread of Coronavirus."
Police say they are using all the available technology at their disposal to have the criminals arrested and charged with malicious damage to government property among other offences.
"We appeal to anybody with any information that can lead us to the arrest of these criminals to pass it in confidence to the nearest Police station," say Police.