A video of a bride wailing as she exchanged marital vows in Western Uganda over the weekend has gone viral on social media. The video was followed by another one of a gloomy bride refusing to eat cake from a supposedly dotting new husband at the wedding reception.
While most people on social media commented that the woman could have been forced into marriage, Gen. David Sejusa, a man more known for commenting about his quest to end President Yoweri Museveni's rule commented that it's normal and part of the Bahima culture for a bride to cry during her wedding ceremony.
"It's a Bahima Culture, but has a history! Bahima marriages were arranged marriages. Arrangements were made between families and clans. The bride and groom had no say. They even didn't have to know each other! But since Bride was the one leaving home, it was a "sad day" for her and she genuinely cried!" Sejusa who hails from the Bahima ethic group of Western Uganda tweeted.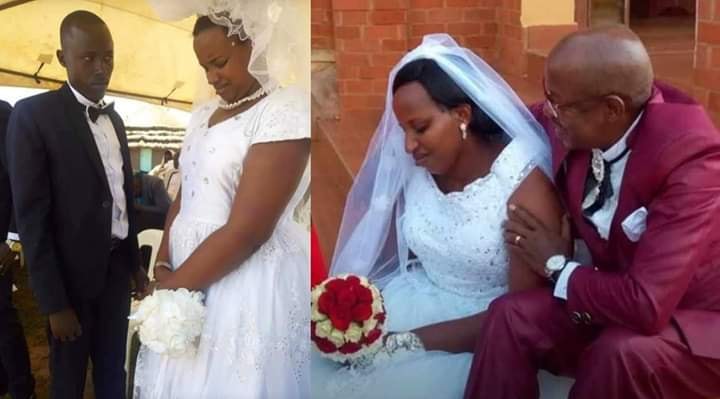 "In Bahima culture, a bride cried, 'fought' not to be wedded off. When they reached Groom's home, it would be 'war' before marriage is consummated (had at times to call for intervention of Aunt!) A bride covered her FACE (Okwetwekyerera) until after the third born!" he said.
"Any show of 'Joy' by the Bride was interpreted as Umalaya!(Okufa omutima). The Groom, too couldn't show joy as it would be sign of DISRESPECT for father's (family) 'loss' in terms of many cows paid as DOWRY! Laughs and giggles you see today are of changed society! (strange?)!," he added.
Asked by a tweep whether the tears used to be tears of joy, Sejusa tweeted; "Tears of pain, fear and uncertainty!"
He broke down three reasons for the tears. "1. Marriage was at a tender age of 13 upwards! Beyond 17, people would say "Ogwo Agwiire Ahamahega"(Okudiba?) 2. The girl didn't know the boy or his family. 3. It would be the first time she is leaving her home. There was genuine fear!" he noted.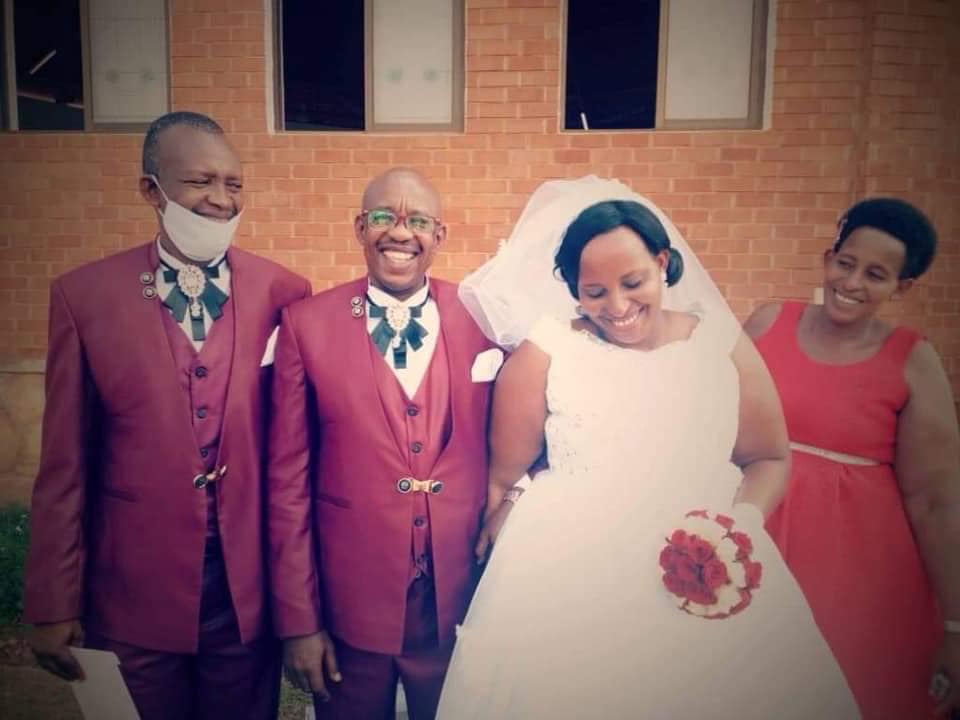 One tweep referred to marriage at the age of 13 as pedophilia and Sejusa defended his ancestors' history, "13 years as Marriage Age (Consent) in most Traditional African Societies wasn't as outrageous as it may seem. Today, age of consent varies in many countries. In many European countries, it's 14, for example, Germany, Italy, Portugal, etc. It's 12 in Japan, Philippines etc," he said.
Sejusa said that in their villages, marriages are still arranged to this day. "Even today, in villages where children didn't meet at GUVNOR, it's scandalous for a bride to laugh and dance, etc! It's foreign culture"! The SALVATION of our parents, you hear us talk about is what ended "ARRANGED/FORCED" marriages and it's not long ago!" he weighed in.
On his on wedding in 1987, Gen. Sejusa, then known as Tinyefuza had Rtd. Col Dr. Kiiza Besigye as his bestman.