People Power Spokesperson Joel Ssenyonyi and his bride Febress Nagawa are enjoying honeymoon at a resort along the River Nile.
The couple exchange vows at Watoto Church North on Saturday and later treated close family and friends to a reception at Hotel Africana.
This week, the couple has spent their honeymoon at Beside Still Waters in Jinja.
Ssenyonyi shared photos of the couple on horseback with the caption "greetings from this side."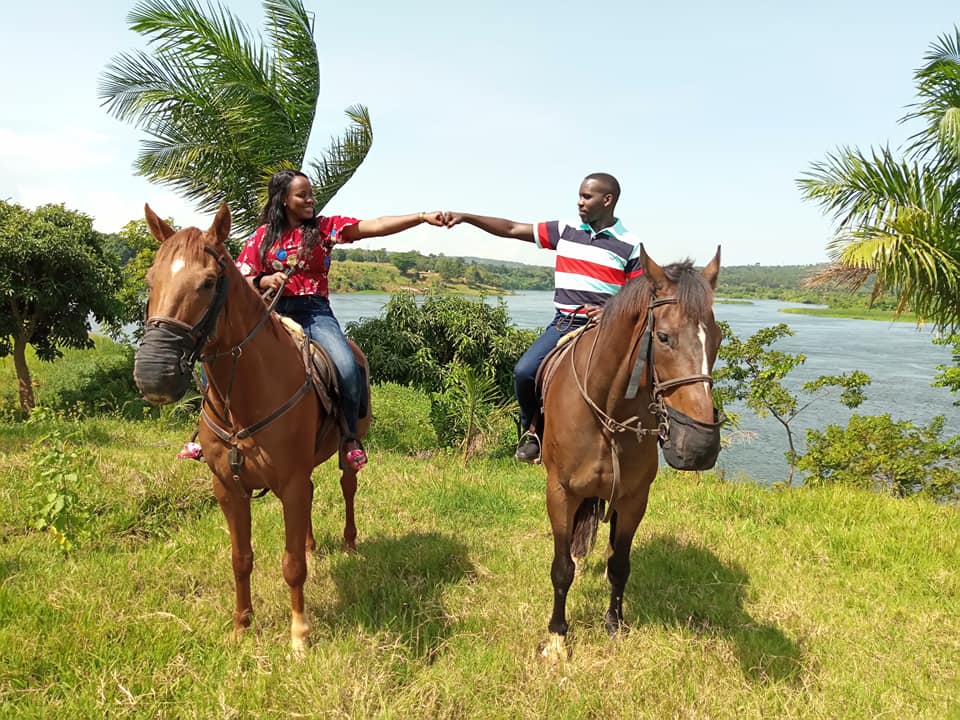 With planes not being able to fly in and out of the country due to the Covid-19 lockdown, the only honeymoon options are places within the country.
Ssenyonyi chose the honeymoon destination after seeing it on Great Lakes Safaris boss Amos Wekesa's Facebook wall. Wekesa is not selfish and he promotes all tourism destinations that fascinate him on his wall, despite the fact that he has several lodges to his name under the Uganda Lodges brand.
Last year, 32-year-old Ssenyonyi was interviewed by The Observer and he said he was a virgin who was saving himself for marriage. Beside Still Waters, a resort that has a view of the River Nile from every room is a great place to lose it. Beside Still Waters is located along Kayunga Road