Kampala Mayoral aspirant Joseph Mayanja alias Jose Chameleon has been summoned by Buganda Road Court on charges of being in possession of unaccustomed goods.
In the letter dated July 7, Prosecution (URA) alleges that In April Chameleone was found in possession of a Toyota Land cruiser V8 car without paying taxes for it.
Chief Magistrate Lamunu Pamella Ocaya said Chameleone will appear in the Anti Corruption court on July 30 2020.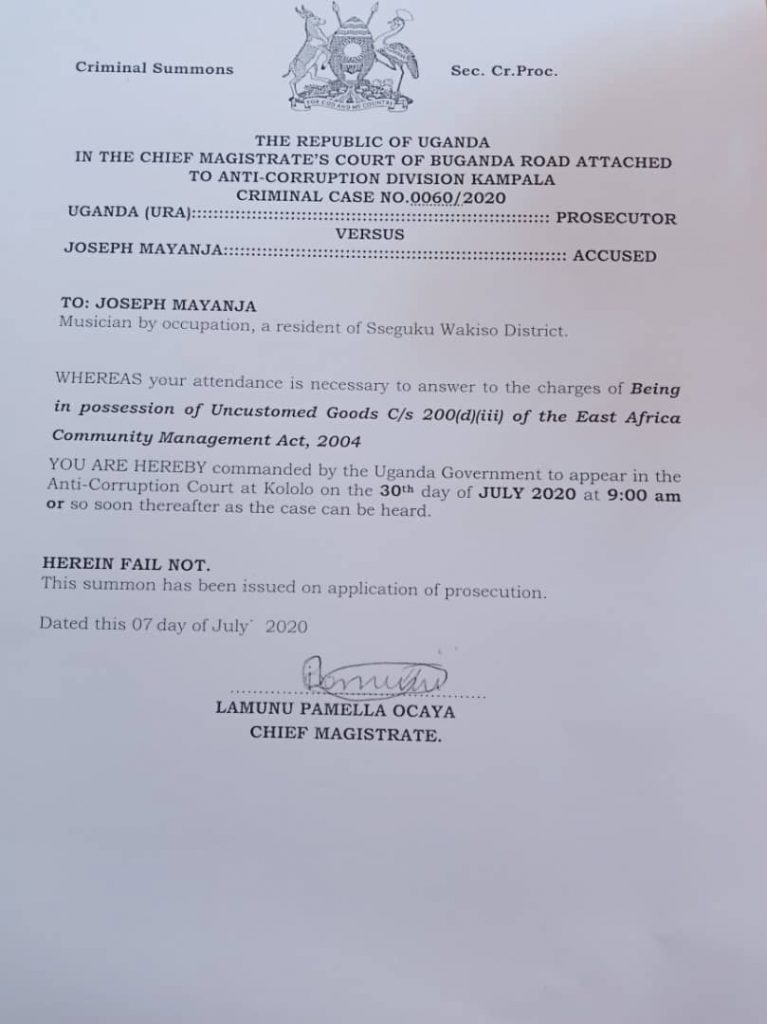 In April this year, a video circulated on social media where Chameleone clashed with tax enforcers from the Uganda Revenue Authority (URA) over claims that he failed to pay taxes for his newly gifted car. The car in question, a white Toyota V8 land cruiser was later impounded by the officials.
According to sources close to Chameleone, the car was gifted to him by a South Sudan businesswoman Achai Wiir after the singer performed at her wedding.