Presidential hopeful Robert Kyagulanyi has vowed to lead the biggest 'Anti Museveni force' in the forthcoming election. Speaking during an interview on NBS radio in Jinja this morning, Bobi Wine said he does not own the struggle but the face of the struggle.
The People Power leader revealed that he has ever been in bed with the regime because that time he thought politics was only for old people.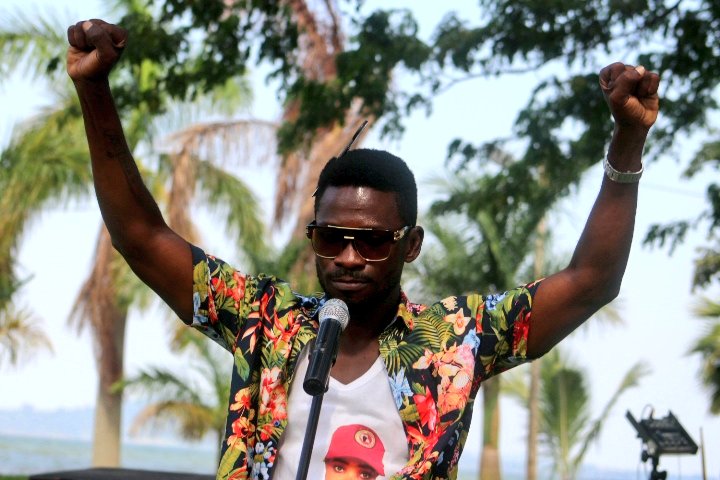 However, when he realised that majority of Ugandans were suffering due to the poor and selfish political decisions, he decided to actively participate in politics and create a difference.
"I was once used by the regime to influence their selfish interests. I could perform at their events and influence people to vote for them without asking myself the motives of these leaders.
Now that I am into active politics, I have sacrificed myself to clean up the mess," Bobi Wine said.
On many occasions, Bobi Wine has revealed that he was close friends with President Yoweri Museveni, his son Lt Gen Muhoozi Kainerugaba, and former Inspector General of Police (IGP) Gen Kale Kayihura, until he began speaking the 'truth'. During Kayihura's tenure as IGP, he appointed Bobi an ambassador to help fight crime in the ghetto.
As the 2021 loom, Bobi Wine is tipped to be the strongest opposition candidate that will give incumbent Museveni a stiff run for his money.