From her charisma to her fashion sense, NTV Dance Party Host Lynda Ddane has won herself the lockdown celebrity crown. Uwamahoro Linda popularly known as Lynda Ddane is a smiley lady whose TV career has thrived during the lockdown, with COVID 19 reducing entertainment to TV dance party battles, many men have openly confessed that Lynda Ddane is the reason they watch the NTV Dance party.
In a Matooke Republic interview the bubbly TV personality revealed her ideal man, why she wears gloves how she handles the celebrity Pressure and hinted on the Ddanes Dynasty dropping soon
Have the TV battles come with extra pressure for you?
At first it wasn't really a battle on my end … I was just going to work and doing my job … social media turned it into a comparison and then that is how it was seen henceforth… but I still just focus on doing what I'm supposed to do … not competing … because I wouldn't want the pressure; it makes people make mistakes and all …
And how have you managed to meet the needs of your fans
The needs of my fans : some are quite un-doable … but I try my best to adjust where need be without compromising myself and my values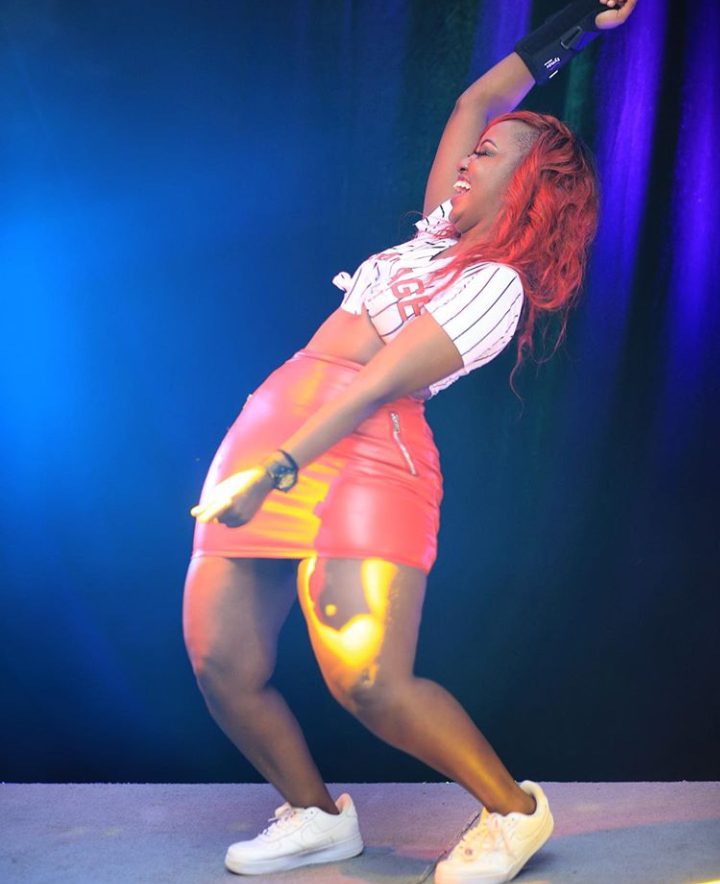 Would you spare sometime out with a fan/crush if he requested so?
Yes I would spare time ; I think it would be quite interesting
How many DMz do you receive in a day?
I'm not really a dm person … people still complain 🤣 I don't know what's wrong with me …
How do you handle the pressure of being a celebrity?
The pressure of being a celebrity is like insane but I still don't see myself as one … so I just keep doing me … the way me does me … and there can't be any pressure when you're just being yourself … easy
What is Social Media bullying to you?
Social media bullying is basically targeted harassment via social media platforms …
Have you been a victim?
Yes, I have been a victim… I probably still have more encounters ahead … I pray not … but reality… I'm not immune… I just hope I will be able to come out of any as a winner … #GodsGrace
How do you deal with bullies?
I acknowledge their attempt to bring me down and then try my level best to ignore them … when it hurts I take a step back pray and come back smiling and ready to strive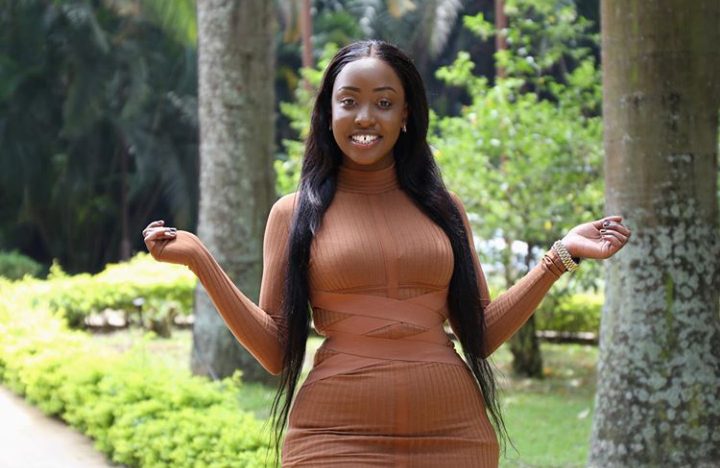 How has your Journey to TV stardom been?
My journey in tv has been one hell of an interesting ride with soooo many lessons … all the hurdles makes it worth it though … but I have had fun … still having fun … as I learn along the way
Since you have the attention now, do you have plans of starting your own show either on TV or You tube
Yes I shall actually be launching my YouTube pretty soon actually
" #DdanesDynasty "
I have a couple of episodes already shot ; each of them very different and giving people a sneak peak into who I am. … but includes everything; travel , work ;party ;challenges ; pranks and experiments … it should be exciting… I can't wait to start releasing; officially
Recently you featured in the B2C munda awo video, how did you guys connect?
The B2c connect was quite easy … they are my friends 🤣 they have been for quite a while
Should we expect you to feature in more videos?
More videos ; may not happen …
You're yet to be linked to any man, does it mean you're single?
I am waiting to be officialy linked to "my man" too when it is ready to be so and comes to pass … you shall definitely know … because I kwasama nyo … I will "my man" you till you get tired of me 🤣
Who is your ideal man?
My ideal man … #GODFirst 🏽 , respectful and with a sense of humor and high tolerance levels because I'm loud and have an annoying laugh and jump around like a hyena when music plays but physically; dark skin as a bonus and into soccer ️
What inspires fashion styles?
My fashion style is all about comfort to be honest ; I'm not really flashy … though I like nice things … comfort and quality
Speaking of Fashion, Why do you always wear long sleeved clothes or gloves? Is it a bad tatoo gone wrong? Or
I was getting treatment and was given the wrong medication which made my hand swell … but even when the swelling went down … I had already loved the idea of being the girl with the glove 🤣 but the area in which I had a tattoo was affected so I decided to have it removed and I wasn't up for over explaining myself at every turn 🤣 … but I like gloves 🤣 now ; I wear them to annoy people 🤣 I honestly don't really need them as much now
Following some Social media PDA with Raymond Mujuni.
Are you two in ome sort of entanglement
Hahahahahahaha what a wowwww
No we're not