Health Minister Dr Jane Ruth Aceng is under fire for meeting crowds in Lira, Aromo Sub County without a facemask, and with no social distancing.
With the minister coming out to declare her intentions of contesting for the position of Woman Member of Parliament representing Lira last week, many social media reports suggested that Aceng was in Lira for political reasons and that she had moved on from the pandemic.
Several social media users have since criticised Dr Ruth Aceng for not practicing what she preaches.
"How will government convince poor Ugandans that there is Covid-19 in Uganda when a whole minister of health can meet people with no mask and social distancing in sight? Are ministers immune to Covid-19?," one user asked.
Several others called for Dr Aceng's resignation, saying that she must choose whether she wants to champion Covid-19 or concentrate on running for a political office.
Opposition strongman, Dr. Kizza Besigye said that its sad that Dr Aceng has also degenerated to politics after months of being the face of fighting against the spread of the Coronavirus.
Besigye said, "It's very sad watching Dr Ruth Aceng degenerate quickly to become another typical "NRM cadre"- caring less about matching what she says and does!"
Matooke Republic understands that the said photos were taken on Friday, July 10,2020 as Dr Aceng launched the distribution of government face masks in Aromo Sub County where she trained people on how to use the masks and not holding a political rally like many reports have alleged.
*They were difficult to control*
This website has also accessed a statement from Dr Aceng where the minister confirmed that she was indeed in Lira but not for political reasons.
Dr Aceng said that, the youth had gathered to get masks from her while several others wanted to take pictures.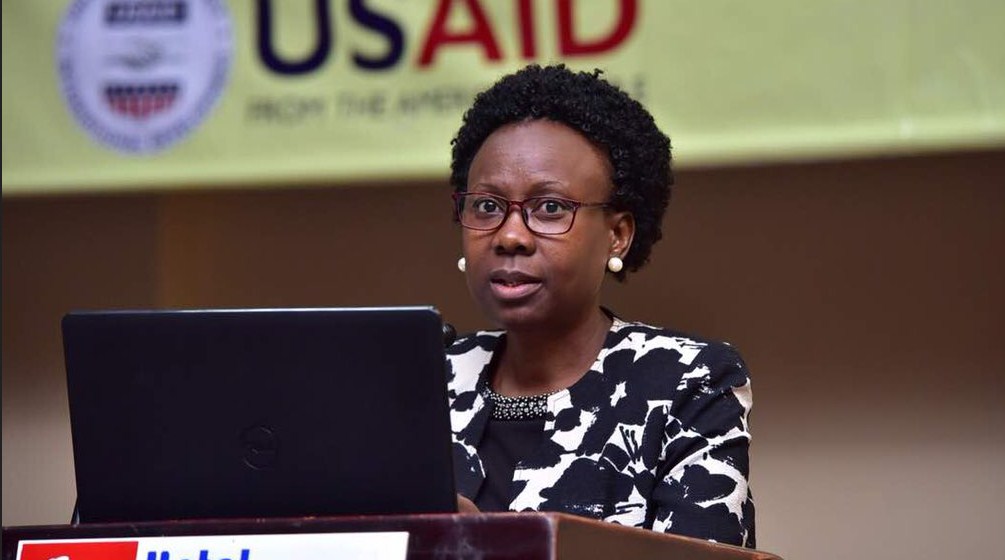 "They got excited when they heard about facemasks, and specifically the Minister for health whom they call 'mama Corona' and rushed to see me. They were difficult to control as seen in the picture," Dr Aceng said.
Dr Aceng, however added that "I took time to educate these youth on the same (social distancing) as well as on the facemasks. They left as very knowledgeable people appreciating the importance of facemasks and social distancing."
Dr Aceng said that she is very cognizant of all the rules and guidelines that her docket have put in place to fight against the spread of the Coronavirus and urged the public to continue wearing masks, maintaining social distancing and wash hands with soap regularly.