Health Minister Dr Jane Ruth Aceng is under fire for not practicing what she preaches as she engaged with a crowd in Lira, Aromo Sub County without a facemask, and with no social distancing.
Social media critics claim that the minister Lira for political reasons not health reasons. A week ago, Aceng declared her intentions to contest for the position of Woman Member of Parliament representing Lira.
Various political players have also criticized Aceng saying her ministry played a key role in endorsement of the 'scientific elections' as they signed regulations banning political meetings over COVID-19.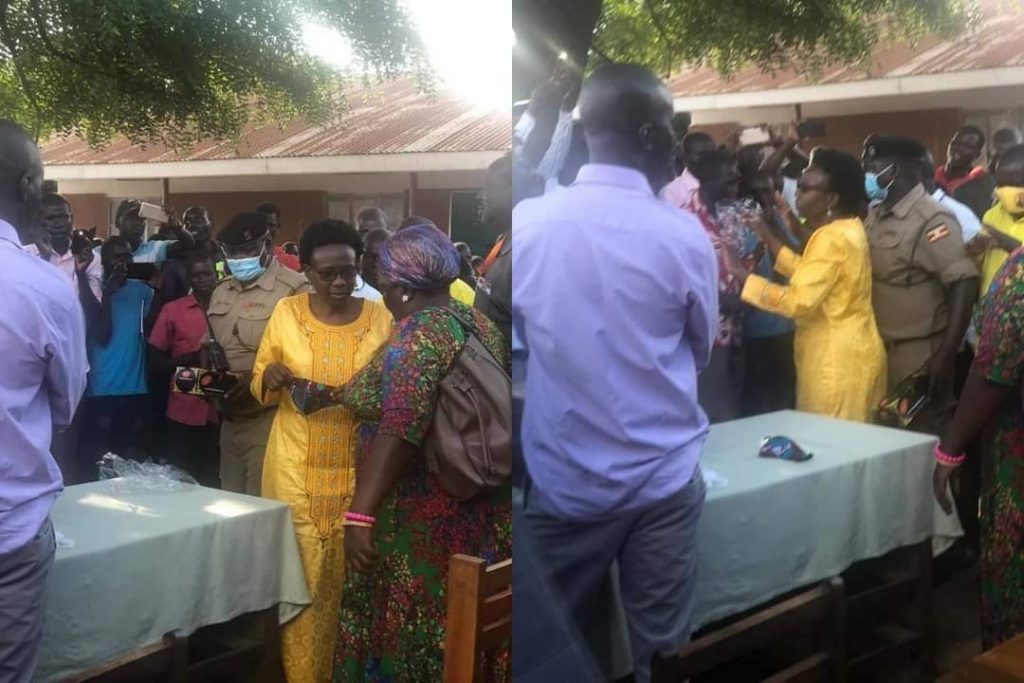 However, ICT minister Judith Nabakooba has said that it's regrettable that Aceng appeared with a crowd without a mask and no recommended social distancing but shouldn't be an excuse for others to flout COVID-19 guidelines.
Aceng has also defended self saying; "They got excited when they heard about the Minister whom they call 'mama Corona' and rushed to see me."