Singer Crescent Baguma popularly known as Beenie Gunter is all smiles after the Deoxyribonucleic acid (DNA) test results exonerated him from being the father of Fiona Akankwasa's child.
While appearing on different media channels last month, Fiona claimed that Beenie was the father of her child Jeremiah. Fiona said she hooked up with the singer in 2017 at Latino Bar in Kyaliwajala, Namugongo.  And shortly found out that she was pregnant.
Fiona went ahead to assert that despite continuously reaching out to Beenie for child support, the singer resorted to switching her off whenever she called besides issuing empty promises.
After a public outcry, Beenie came out and accepted the responsibility of taking care of his alleged child. However, he asked for a DNA to first be conducted.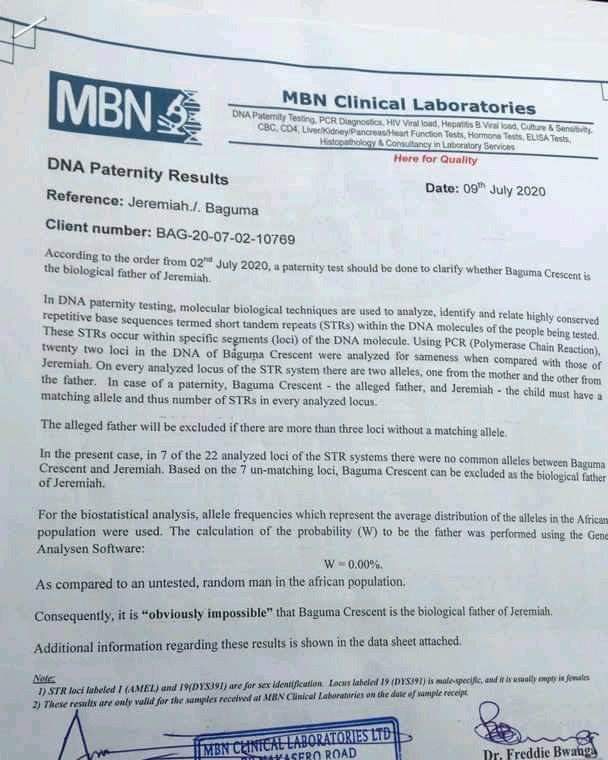 Today the results conducted at MBN Clinical Laboratories have retuned and they confirm that Beenie is not the biological father of Jeremiah as it was alleged by Fiona.
Beenie Gunter has reacted to the good news through his socials saying; "In de end de truth comes tu light… Stay cool and focus."