The Uganda Heart Institute (UHI) today handed back the Uganda Cancer Institute (UCI) premises they have been occupying since 2016. The heart patients have been moved to Mulago Hospital fifth floor. This has been done in a bid to create more space for the two entities due to the prevailing conditions of COVID-19.
Since space is a crucial requirement in this period of corona virus and social distancing. At the handover ceremony, the two Executive Directors, their deputies, clinicians and administrators as well as other staff were in place.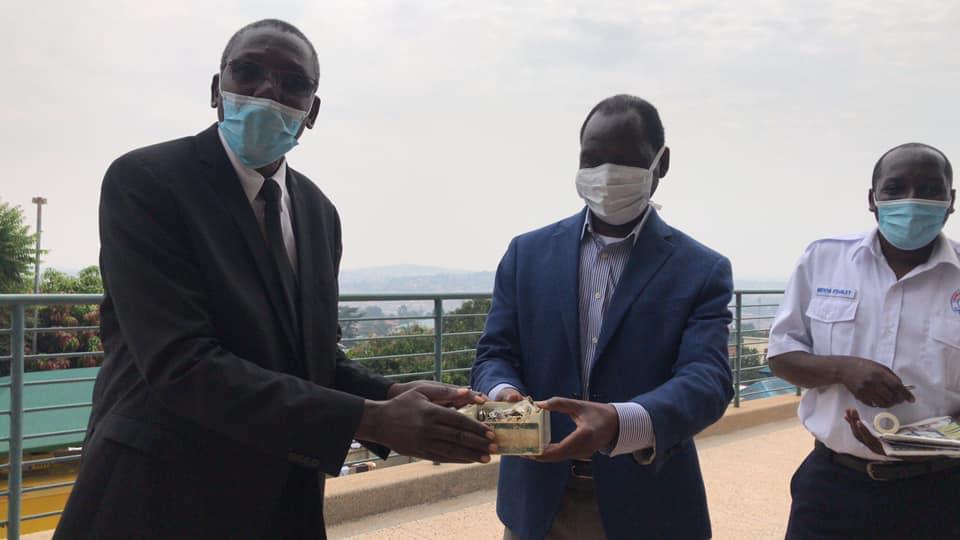 It is important to note that these premises have been occupied by the Heart Institute for four years since June 2016 at the time Mulago hospital was being handed over for rehabilitation.
The Executive Director UHI thanked Dr. Jackson Orem for a bold and timely decision and sacrifice to house Heart Institute patients during that time when they needed space.
Dr. Orem thanked the Heart Institute for keeping the premises well and the modifications made to the place stated that were done in good faith.
UHI receives more than 60 patients on a weekly basis. Annually 500 pediatric cases and 1000 adult cases need surgery. But according to Dr Michael Oketcho, a Consultant Cardiovascular surgeon at UHI, only 100 children can be helped because they have a long waiting list.