Nostalgia for Kampala's biggest music festival, Blankets and Wine is soon going to be sorted as the picnic themed concert returns on Sunday, August 30 for music lovers and out-door party enthusiasts.
Organizers of the show, House of Djs shared the news earlier this week about the much-celebrated music concert's online edition that will now be held at the comfort of fans home.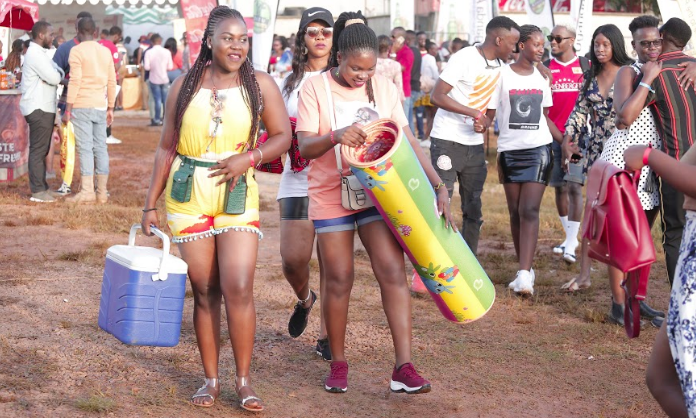 The music event whose home has always been the Lugogo Cricket Oval will have a fun and exciting twist brewing for next month with their online edition powered by Tusker Malt Lager and Next Radio Ug.
Under the hashtag #blanketsathome fans will be able to share their home experience while dancing and vibing to epic music playlists organized by the finest DJ's in Kampala.
Of course, we are sure they will not disappoint but first, the concert die-hards need to save-the-date and prepare for music by their favourite DJ's and so much more that is coming their way!