Buyanga County Member of Parliament Barnabas Tinkasimire has today picked nomination forms to defend his seat. Tinkasimire is among the ruling party legislators referred to as the Rebel MPs. He picked nomination papers from NRM headquarters on Kyadondo Road in Nakasero.
When responding to journalists who asked him why he had turned up to pick NRM nomination forms yet he was the co-ordinator for People Power in Bunyoro, Tinkasimire said that People Power is like a club where people go to socialise and later go back to their homes.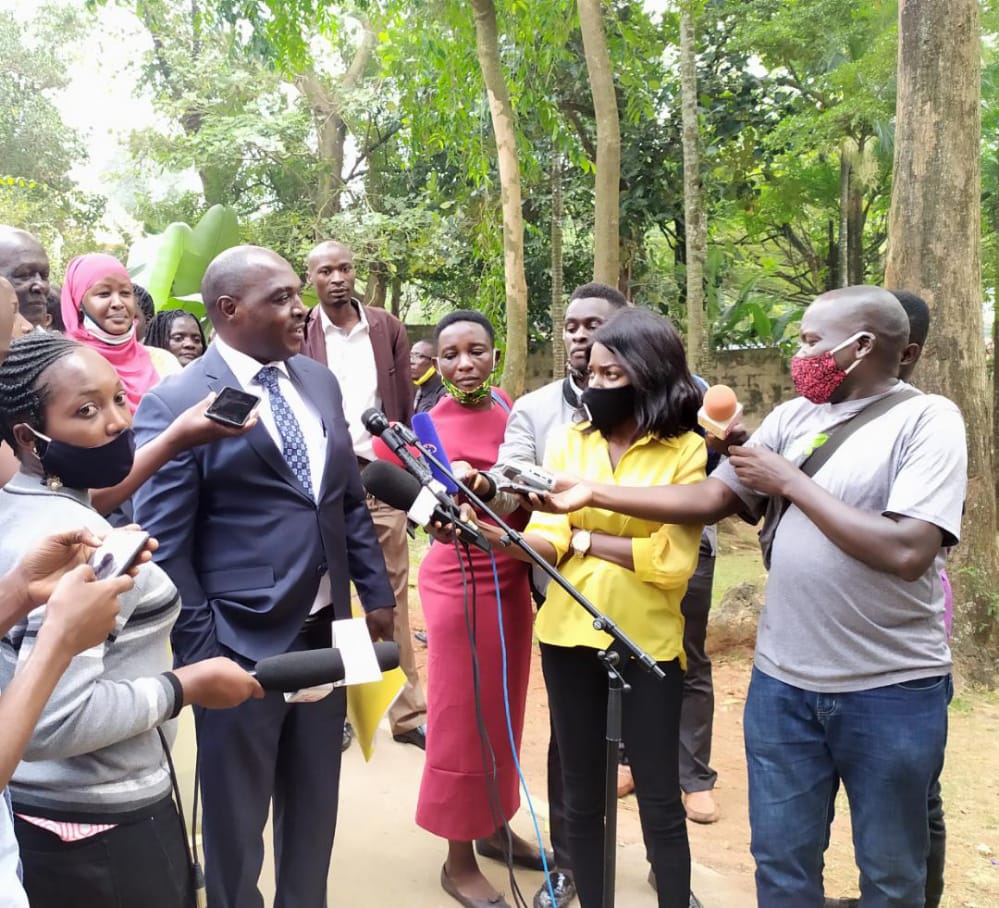 "When you go to a bar, it does not mean you should sleep there," Tinkasimire said.

He disclosed that he had gone to People Power for political discussions and this is the time for him to return home (NRM). This week the Rebel MPs met with President Museveni, their party chairman and asked to be pardoned for the contradictions they have had with the party.
"I have returned to my home (NRM) and our meeting we had with the Chairman of the party we discussed crucial things, People Power is just a pressure group that's why am back to stand as a Member of Parliament on the NRM ticket," he said.