Ugandan musician Nabawanuka Lydia alias Lydia Jazmine has caused commotion online after posting bikini photos on her social media platforms.
The photogenic 'Omalawo' Singer well-known for flooding her social media with enticing photos yesterday posted photos clad in a royal blue swimming costume prompting the online in-laws to attack her for trying to trap their golden boy Eddy Kenzo who just returned from Ivory Coast.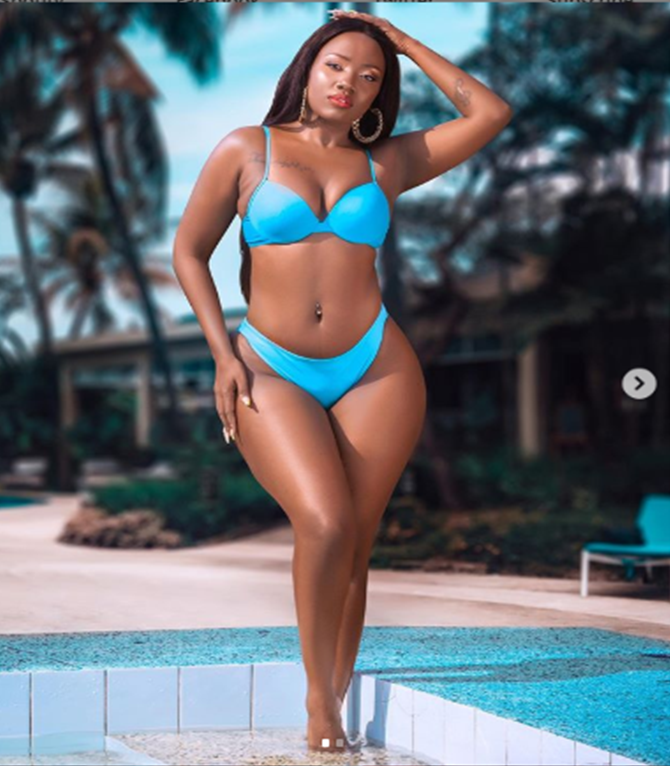 Kenzo and Jazmine have in the past been rumored to be in a secret affair. Though Jazmine captioned her photos "Birthday Eve Mood Got Me", fans seemed unconvinced by the timing of her posting such saucy photos.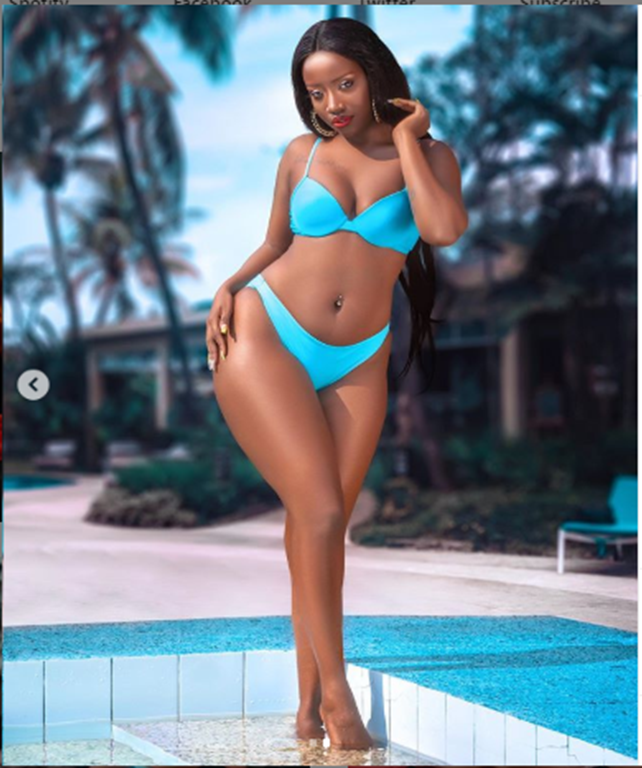 "Because Kenzo is back home you have started to put for him traps," a fan tweeted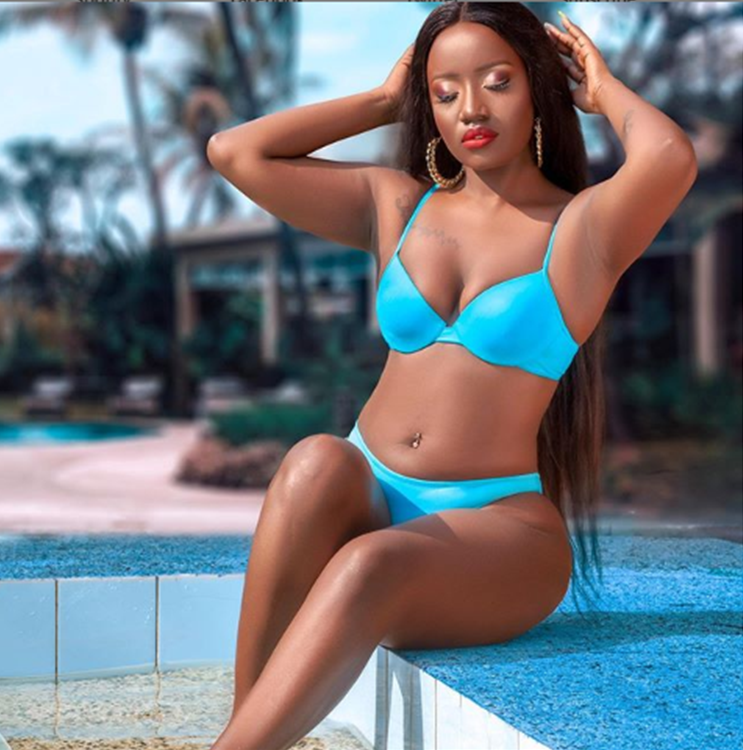 Another also reacted saying; "Ever since Kenzo returned home Lydia Jazmine started to post nice photos."
It's not the first time fans have accused Lydia of loving Kenzo even recently, when Kenzo broke a new Ugandan record on Youtube after making over 1 million subscribers on his channel, Jazmine took it to her social media platform and congratulated him upon this milestone before requesting Kenzo to help her grow her channel too.
To return the love, BET Award winner shared her post on his social media platform and noted that 'when you request you get', asking all his fans to subscribe to Jazmine's channel, something that raised eyebrows for online gossips.
Despite the continued leakage of their secret romance on internet, the duo has always denied the rumours claiming that the 'chemistry' between them is just pure friendship.
'Omalawo' singer has today turned 29. We celebrate you Lydia, continue winning.