While unveiling the membership cards of National Unity Platform (NUP), Hon Robert Kyagulanyi alias Bobi Wine said that for a few years he has been actively into politics, he has managed to form formidable force that can displace incumbent Museveni in an election.
The presidential aspirant said his team has awakened political conscious of majority Ugandans and they're now ready to vote for change.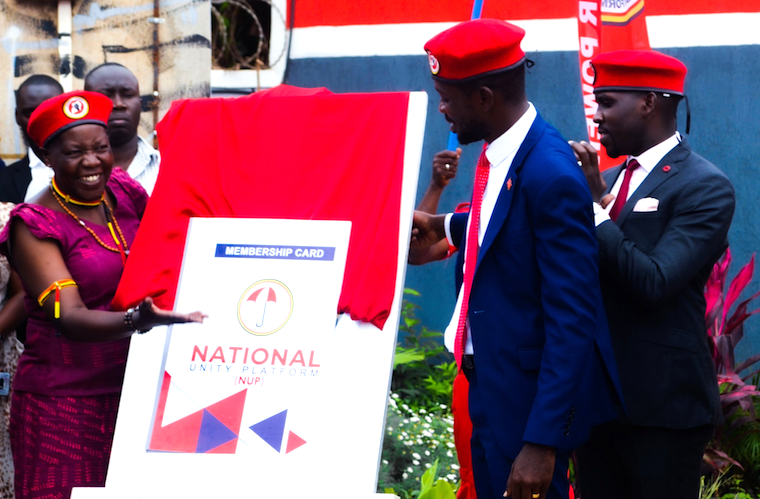 "The people of Kyadondo were easy to convince that Kyagulanyi Ssentamu was the registered version of Bobi Wine in 2017. It's easier to explain to the people of Uganda that National Unity Platform with the Umbrella is the registered version of People Power that will be on the ballot in 2021," Bobi Wine said.
Bobi Wine said although the regime blocked them to register People Power as political party, they (People Power) acted smarter by going for Plan B without even their spies realising.
"You will be shocked to see us in State House just as you were shocked when we unveiled NUP," Bobi Wine said.
He claimed how he's going to run the most expensive Anti-Museveni campaign and Museveni will unknowingly finance it.