Yesterday the independent Electoral Commission (EC) advised Bobi Wine new party National Unity Platform to stop using red colour because it's the official colour of Uganda People's Congress (UPC).
This was after UPC President Jimmy Akena filed a complaint about the continued use of red colour by Bobi Wine's party.
Speaking during an interview this morning on a local television, Joel Ssenyonyi, the NUP Spokesperson said they are not giving up on the red colour as its constitutionally part of their party colours.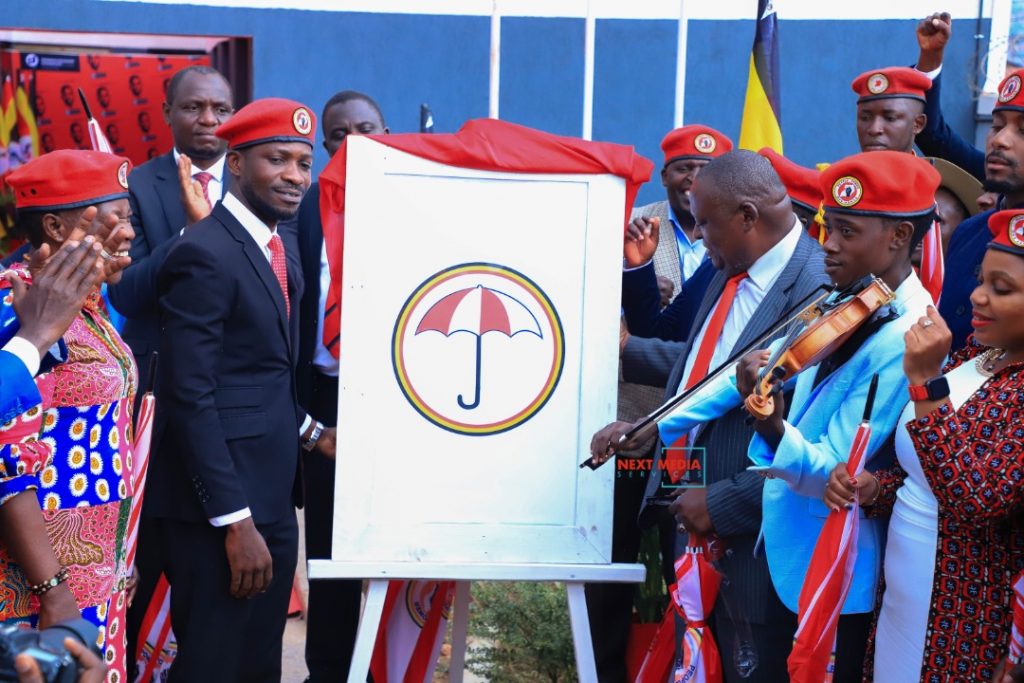 "Our colours are red, navy blue, and white. If anybody has concerns with us using the colours, let them go to court. We shall find you there," Ssenyonyi said before wondering why EC didn't raise the colour issues while they were rebranding the party.
"We are going to continue using those colours," Ssenyonyi insisted.
Jimmy Akena who was also part of the interview said red has been UPC's colour for so long and NUP should respect that.
"People Power wasn't a formerly registered platform. Now that they are formalizing, they just can't use red because they found us using red.
Regulations are in place to help manage the situation. NUP has been in existence; the symbol of NUP was already gazetted. They must think about it, UPC will not give up on color red," Akena said.