The Criminal Investigations Department of Police is investigating allegations of fraudulent transfer of funds from the Judiciary. The figures include Shs1.6b to Heed Debt Recovery Services Ltd and another $48,294 made to Kasirye Byaruhanga and Co. Advocates in favour of Entebbe Handling Services. Attorney General William Byaruhanga is a partner in the law firm in question.
CID Director Grace Akullo wrote to the Secretary of the Judiciary informing him that they are investigating the fraud.
She said the Shs1.6bn was transferred to an account held in Eco Bank Rwenzori Branch and that by the time the fraud was detected, the suspects had already withdrawn Shs200m.
"The purpose of this letter is to request you to provide the requisition with its attachment (if any) made to your office, which led to the approval of the payment, payment request to Ministry of Finance, Planning & Economic Development and other pay documents, a list of officials who handled the process, and any other documents related to the case under investigation," Akullo wrote.
"You are also requested to make a statement in relation to the alleged fraudulent transfer," she wrote on July 10.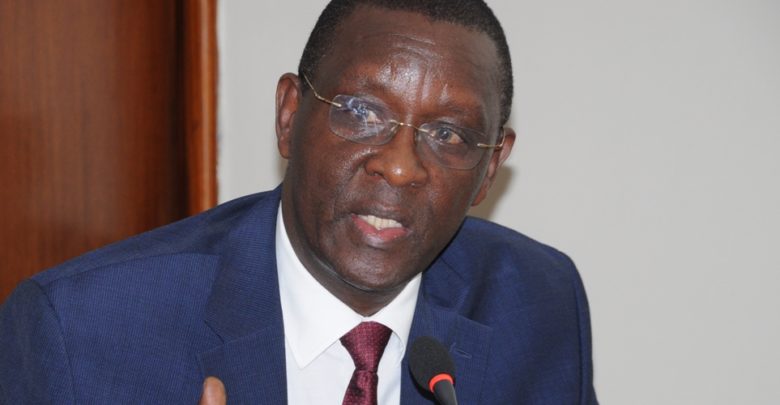 The Secretary to the Judiciary Pius Bigirimana responded to Akullo's letter; "I have received communication from the Permanent Secretary to the Treasury informing me of a possible fraudulent payment of Shs1,681,471,042 to the Head Debt Recovery. This payment was made on the recommendations made by Her Worship r. Agnes Nkonge who issued a court order directing the payment on June 4, 2020 and Her Worship Mary Ikit who requisitioned the payment and attached a receipt dated 26/01/2020 to confirm that the payment was genuine," he wrote.
"Another payment was again originated by a Court Order signed by H/W Dr. Agnes Nkonge. The requisition was originally made by H/W Tom Chemtai and later H/W Mary Ikit on 16th January 2020."
"I shall appreciate if you investigated these two payments to establish whether actually, they were fraudulently requisitioned or are genuine," Bigirimana wrote.
According to correspondence Matooke Republic has seen, the Shs1.6bn was requested as a Security Deposit refund after disposing of a case between Kasekende Mujuzi & Others versus URA.
The $48,294 paid to AG's law firm was requested as a refund of the security deposit arising from a case of Entebbe Handling Services versus Uganda Fish Packers Ltd as the civil suit relating to the case had been completed. Court had apparently ordered for the refund of the security deposit.
The investigation could lift the lid on accusations of the country losing billions of shillings in fraudulent case settlements and bogus refunds.