Ham Enterprises has scored its first victory against Diamond Trust Bank Uganda /Kenya and the company is looking forward to full recovery of all monies unlawfully debited from its accounts to a tune of approximately Ugandan Shillings 120 billion now.
Ham Enterprises, owned by youthful tycoon Hamis Kiggundu took DTB to court for fraudulently debiting over Shs 100 billion from their accounts over a period of approximately 10 years in a suit filled vide H.C.C.S. No- 43/2020 at the commercial court.
Background
Ham Enterprises carried out a figurative and full legal audit on all its accounts in Diamond Trust Bank and it was established that the Bank had fraudulently, illegally and irregularly debited huge sums of money, of upgraded amounts which currently stand at Uganda Shillings 34,295,941,533 Billion from the company's shillings accounts and United States Dollars 23,467,670.61 Million from the company's dollar accounts.
The company wrote to DTB bringing these facts to their attention and equally terminating all contractual relations with the Bank on the 16/11/2019, to which the company received no response. On the 10/01/2019 Ham Enterprises additionally wrote a demand notice to DTB requesting the Bank to refund the unlawful debits or otherwise the company would seek remedies from the courts of law to which the DTB again ignored.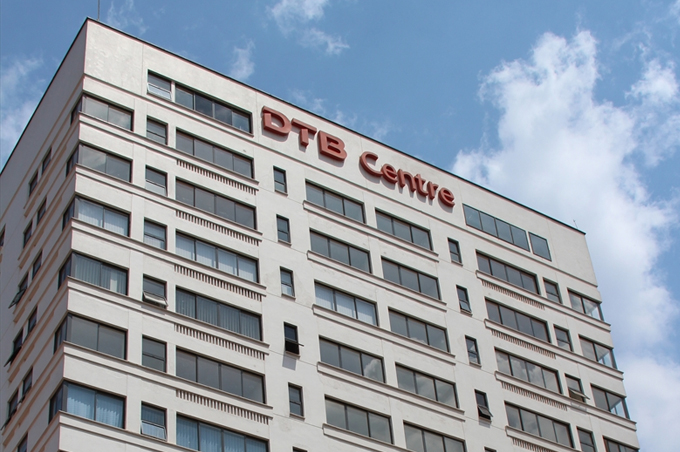 On the 17/01/2020 Ham Enterprises filed a suit, H.C.C.S No. 43/2020, for recovery of their monies and equally applied for an injunction stopping the Bank from turning around to claim recovery of loans that had already been recovered from the company's account as clearly stated in the audit findings and company Bank statements.
On the 23/01/2020 the bank filed a Statement of Defense requesting that Regulation 13 of the Mortgage Act be imposed upon Ham Enterprises (U) Limited, which requires that if a person is to file proceedings against a Bank they should first deposit 30% of whichever amounts are involved, with the Mortgagee Bank. An injunction was granted to the Company stopping the Bank but with the 30% condition in place.
However Ham Enterprises (U) Limited appealed against the order as this was contradictory to Article 28 of the Constitution that provides to every Ugandan a right to a fair hearing, claiming they were the victims from which the Bank had stolen money off their accounts and they had come to court seeking justice and recovery of the same. How could then court hold them bound to pay 30% to the same fraudulent Bank with full evidence of the fraud presented to court in the audit records provided, and the statements.
Ham scored his first victory as on 3rd August, an order was granted with Diamond Bank conceding that in the interest of justice the 30% condition be vacated and that the matter should be left to court to determine the case on its merits.
Banks have always used this law (Regulation 13) to push their clients to the wall denying them the right to a fair hearing which injustice may change and come to an end because of this case.
Challenging Mortgage Regulation 13 and its Constitutionality
Ham Enterprises has additionally filled a Constitutional Petition challenging Regulation 13 and its Constitutionality on ground that it's repugnant and inconsistent to Article 28 which provides for the right to a fair hearing and this Regulation has always been used by Banks as a clog against seeking justice by their clients.