With the 2021 election fast approaching and the growing wave of youth vowing to take over the politics mantle from the elders; Right from Kampala to the different districts around the country, the current leaders are plunging their children into politics. Let's see how some of the political titans are faring;
Faridah Nambi
In Kampala district; the ruling party Vice chairperson Al-hajji Moses Kigongo's daughter, Faridah Nambi is eyeing the Kampala Woman Member of Parliament seat on the NRM ticket. This post is currently occupied by Forum for Democratic Change member Hon. Nabilah Naggayi.
Faridah has so far won the hearts of football lovers with her generous support to the sport through her organisation the Nambi Initiative. She will be battling for the seat with FDC motor mouth Stella Nyanzi and People Power Lawyer Shamim Malende.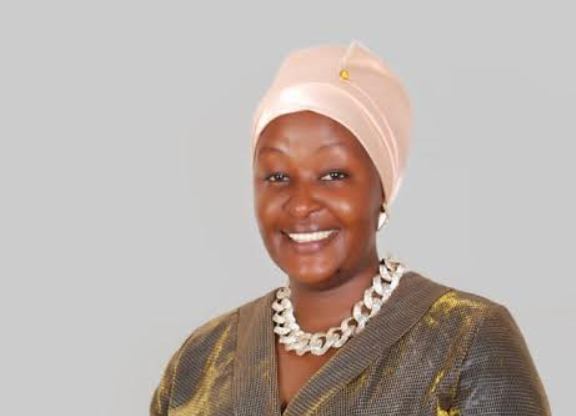 Cedric Babu
Cedric Babu Ndilima, the son of Francis Babu, a former Kampala Central MP is also vying for a post which his father once held. Cedric will be facing stiff competition from same NRM party member Muhammad Nsereko who is the incumbent Kampala Central MP.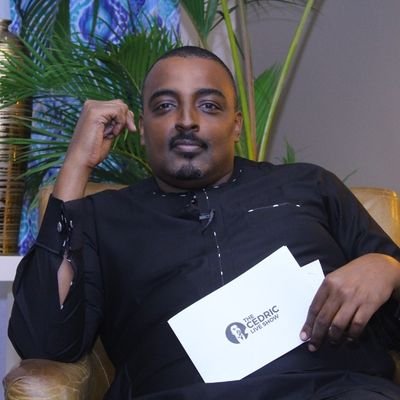 Aside from hosting a Talk show, "Live with Cedric" on the national broadcaster; Uganda Broadcasting Corporation (UBC), not much is known about the Head of Content of the station.
When questioned why he decided to vie for the Kampala Central Parliamentary seat, Cedric said that his campaign will be based on being a 'voice for the voiceless.'
Shatsi Kutesa Musherure
In Ssembabule District, Mawogola North, the Minister of Foreign Affairs Sam Kutesa's daughter Shatsi Kutesa Musherure has also vowed to succeed her father who is currently the incumbent Member of Parliament. Musherure will be battling for the seat with President Museveni's young brother Sodo Aine Kaguta.
While announcing his resignation from active politics, Sam Kutesa told the people of Mawogola that he would be fronting his daughter as his replacement because she fits in with the generation of the youth and would identify with their needs more than he ever could.
Alexander Akandwanaho Saleh
Gen Salim Saleh's son, Alexander Akandwanaho Saleh is also contesting for the National Resistance Movement Vice Chairperson Seat for Western region. He will be standing against the incumbent, a notable bush war general, Gen. Matayo Kyaligonza and the State Minister for Housing Dr. Chris Baryomunsi.
Gen. Salim Saleh is a retired military officer popularly known for being the President's young brother. He has served in different capacities in the government.
Justine Nameere
Right from life stories on NTV to Urban TV and later UBC TV, the Minister for Agriculture, Vincent Ssempijja's daughter Justine Nameere has earned herself a huge following and it comes as no surprise that she's vying for the position of the Central Youth MP on the ruling party NRM ticket.
Seeing the former TV host and producer moving past her wrangles with NTV's Mwasuze Mutya host Faridah Nakazibwe; is inspiring as she's concentrating her energy on building the nation.
Mwenna Mpaka
Unlike most of these contenders, Mwenna Mpaka isn't new to parliament; He is the current Youth MP western region and will be running for the Mbarara city south parliamentary seat. While making his intentions to contest, Mpaka said that he is going to run for the MP seat because the youth approached him and requested him to stand.
Mpaka is a son to the Isingiro County North MP, Hon. Bright Rwirimana who also happens to be the Minister of Animal husbandry, Dairying and Fisheries.
Dr. Charles Ayume
Dr Charles Ayume is a son of the late renowned lawyer and Politician Francis Ayume, who at the time of death was the Attorney General. The former Koboko Member of Parliament lost his life in an accident in 2004. Francis Ayume was a remarkable politician from West Nile, who also served as the speaker of the 6th Parliament. It comes as no surprise that Charles Ayume is 16 years later seeking to take on his late father's legacy.
Charles Ayume is vying for the Koboko Municipality Parliamentary seat.
Suleiman Jakana Nadduli
The former minister without portfolio Hajji Nadduli's son Suleiman Jakana Nadduli has confirmed that he is ready to unseat Nakaseke Central MP Hon. Sayda Bbumba in the forthcoming elections.
Nadduli first fronted his son in 2016 for the Buganda Youth MP seat, a post that he lost
Alex Muhwezi
Alex Muhwezi, a nephew to the Prime Minister Ruhukana Rugunda has vowed to unseat Kabale Municipality MP Andrew Baryayanga. Muhwezi based his candidature on the fact that his father Wilson Kakuru and uncle Rugunda formed the Uganda Patriotic Movement that later propelled into the ruling party NRM.
Muhwezi hopes to use the same platform to deliver him victory.
Sarah Nyarabashitis Mateke
The State Minister for Regional Cooperation, Dr Philemon Mateka has for the second time fronted his daughter Sarah Nyarabashitis Mateka for the Kisoro District Woman MP parliamentary seat. Though Nyarabashitis denies joining politics because of her father, Mateke says he supports his daughter's bid to unseat incumbent Rose Kabagyenyi.
Jimmy Akena
Former first son, Jimmy Akena was recently reinstated as the President of the Uganda People's Congress (UPC). Though he is still shying from the country's highest office, a position which his late father Dr. Milton Obote once held. The Member of Parliament for Lira Municipality still runs his father's legacy in the political party which he (Obote) formed.
A continuation of legacy
The effects of leaders using incumbent power to propel their children to positions of power will create a quasi-ruling class and deny room for new ideologies.
Though this is legitimatised through elections, it's not as fair as democracy would intend it because the 'new' leaders are a continuation of legacy and philosophy of their parents, trapping the country in a state of slowed and non-diverse or progressive thought and leadership.