World Wrestling Entertainment has announced the death of the Ugandan Giant James Harris "Kamala".
Kamala was eulogized as a "great character" and a "tremendously nice man". He passed away on Sunday.
The 6ft 7in star was best known for his appearances in the World Wrestling Federation (WWF) era, in the mid-1980s and early 1990s.
He fought Hulk Hogan, The Undertaker and Andre the Giant among others.
Later in life he suffered with severe health problems and had his left leg amputated in 2011 due to diabetes and high blood pressure.
Not Ugandan actually
Ugandans who watched wrestling in the 80s and 90s when Kamala was in his prime beamed with pride, because a Ugandan was raising their flag on the world stage. In reality, Harris was an American. He took on the Kamala role, just a wrestling character.
Kamala portrayed a fearsome and simpleminded Ugandan who wrestled barefoot in war paint and a loincloth, and approached the ring wearing an African mask and carrying a spear and shield.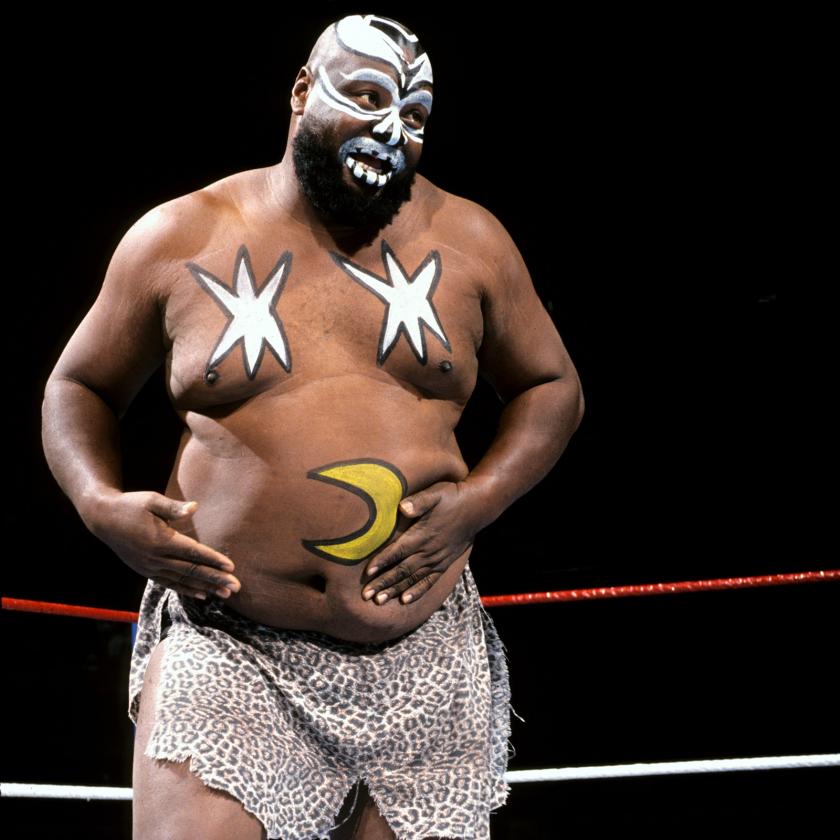 He was an American, born on May 28, 1950 in Mississippi. At one time he went by the moniker "Mississippi Mauler", before he created the Kamala character. He was also called Ugly Bear Harris at one point in his career. He developed the Kamala character in 1982 after meeting wresting promoters Jerry Lawler and Jerry Jarrett.
The character was a vicious Ugandan head-hunter with face and body paint. His backstory was that he was a former bodyguard of deposed President of Uganda Idi Amin who had been discovered by J.J. Dillon during an excursion to Africa.
To sell the story, a promotional video was aired on WMC-TV featuring a spear-wielding Kamala seemingly emerging from a steamy African jungle; the video was actually filmed on Jarrett's farm in Tennessee, with the steam effect created using dry ice. To establish Kamala as a monstrous character, Jarrett instructed him to wrestle in a brawling style with chops and biting. To make the story more authentic, Harris wore robes and refused to speak English while in public..
He was first named Kimala, but the name was changed to Kamala.
In his era, Harris was a popular opponent for The Undertaker. The two men battled at the 1992 Survivor Series in a "casket match", with the Undertaker coming out on top in front of 18,000 fans at the Richfied Colisseum in Ohio.