Last week on Friday, Veteran journalist Andrew Mwenda joined Bobi Wine's National Unity Platform (NUP) party and went ahead to pick nomination forms to challenge Bobi Wine for party's presidential flag bearer in the forthcoming general elections.
However, this week on Wednesday the party spokesperson Joel Ssenyonyi said Mwenda took forms of MPs, youth leaders and councillors.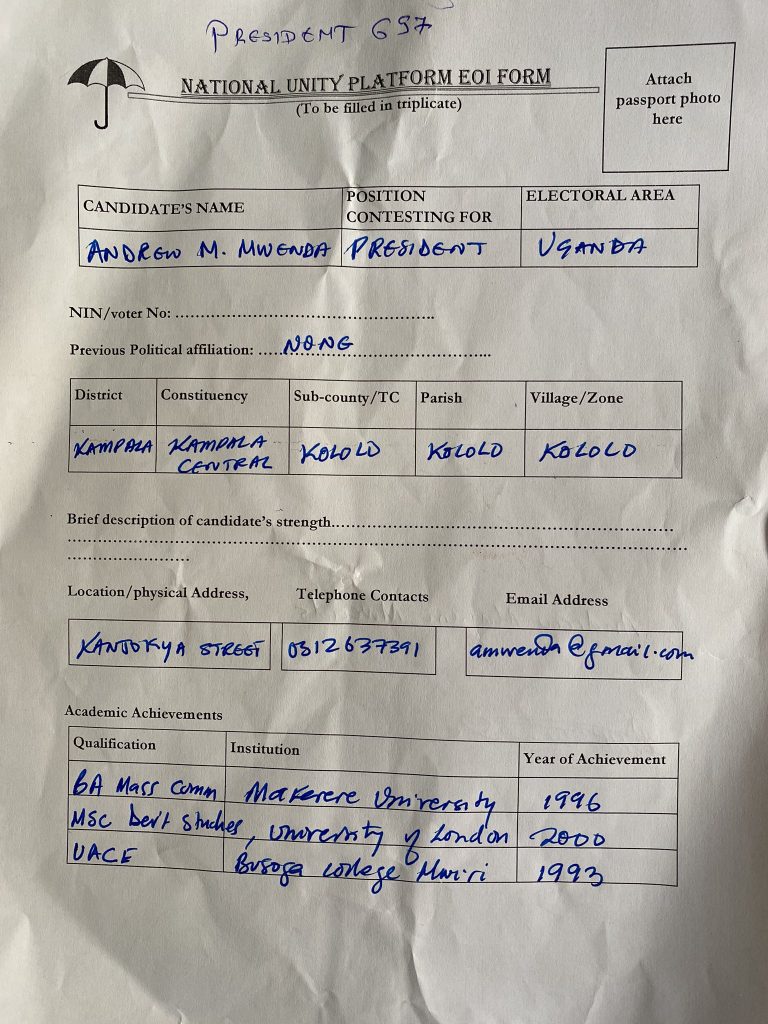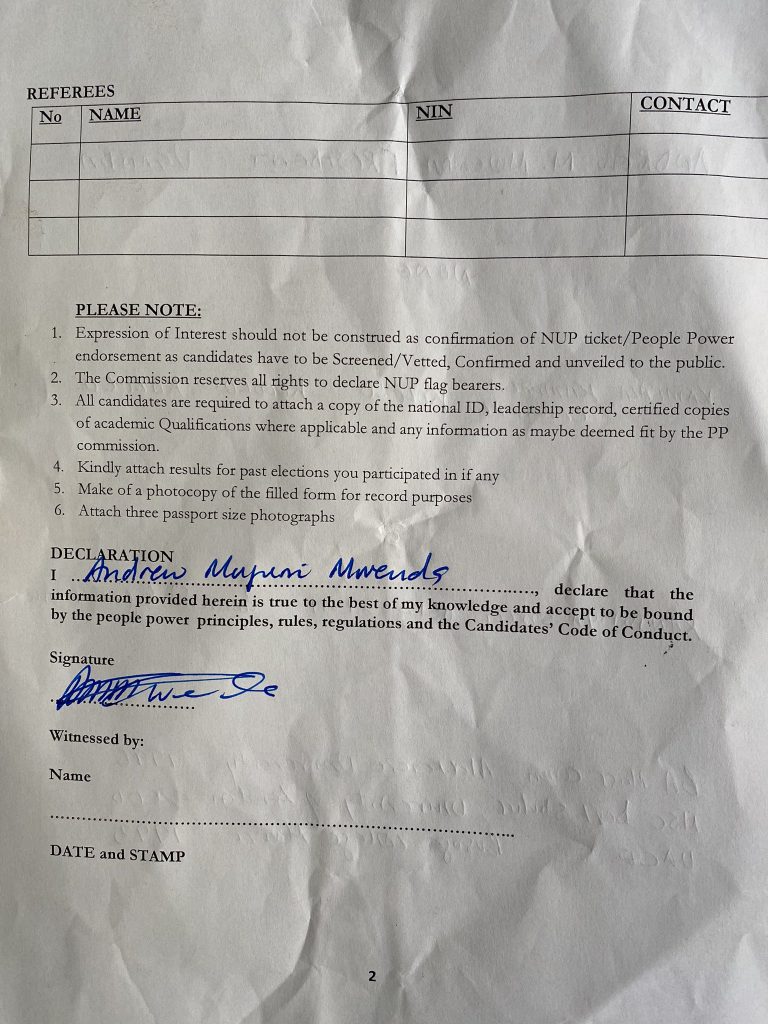 Through his official twitter account, Mwenda has come out to defend self saying he took the right forms. He displayed the forms he took and tweeted saying; "These are the forms I picked and are now filling for presidential candidate on NUP ticket! Yet spokesperson, Joel Senyonyi, had the audacity to claim I picked forms for youths and local councils. Can he show how this form is not for president but for local councils?
Leaders of a party that claims to fight fraud and manipulation should lead by example & act with integrity. I informed the young NUP officials I wanted presidential candidate forms. They were well organized and gave me the right forms! Why then is NUP changing goal posts!"