Whereas other parties have already identified and nominated their candidates for President, Uganda's strongest opposition party Forum for Democratic Change (FDC) is yet to nominate someone to carry their party flag as their nominations have been postponed twice.
Two weeks ago the top leadership held a meeting at their headquarters in Najjanankumbi, Kampala, to discuss who will be their presidential flag bearer in the 2021 General Election. However, details of the meeting are still concealed with the big party officials.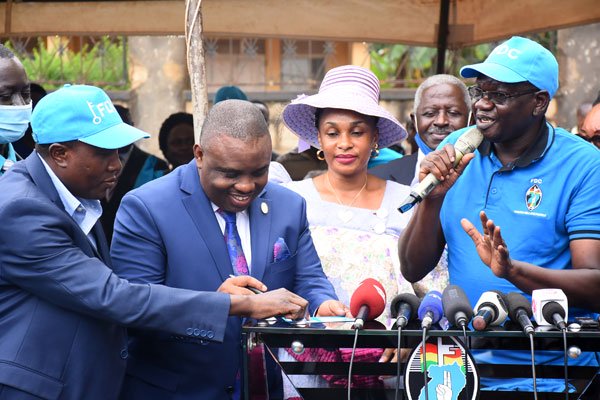 Nevertheless, today the FDC party members who interested in carrying the flag in the presidential race will start picking nomination forms. And according to our sources, Patrick Oboi Amuriat, the FDC party President is set to pick the presidential nomination forms.
With four-time presidential candidate Dr Kizza Besigye reportedly deciding not to contest in the forthcoming elections, our sources reveal that party national chairman, Mr Wasswa Birigawa, Ms Joyce Ssebugwawo, and Mr Nandala Mafabi will all be picking the presidential nomination forms.