A yet to be indentified security agency yesterday arrested private Justus Turyatunga, an officer who on Tuesday announced his affiliation to Bobi Wine's National Unity Platform (NUP) party.
Turyatunga stormed NUP offices in Kamwokya donning in a UPDF uniform and a red People Power beret. In his short announcement, he claimed to have seen the 'light' in Bobi Wine's party.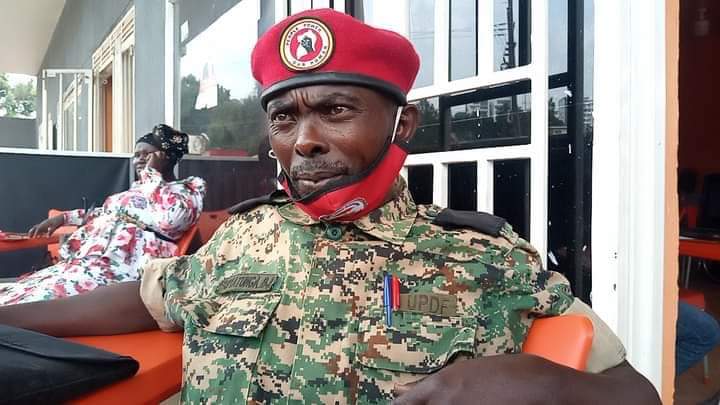 With Uganda's law being clear that UPDF and Police must not participate in partisan politics, newly appointed army spokesperson Brig. Flavia Byekwaso vowed that Turyatunga was to be arrested and apprehended for his actions.
As we compile this article, the officer was arrested and allegedly being held at Special Investigation Unit (SUI) Kirekka. UPDF is yet to come up with an official statement about his arrest. Sources reveal that Turyatunga previously served in the UPDF 105 battalion. He also served in Somalia under Battle Group 31.