Robert Kyagulanyi alias Bobi Wine was yesterday confirmed as the presidential flag bearer for National Unity Platform party in the forthcoming general elections. Bobi Wine was the only candidate from NUP who returned nomination forms to run as presidential flag bearer for the party.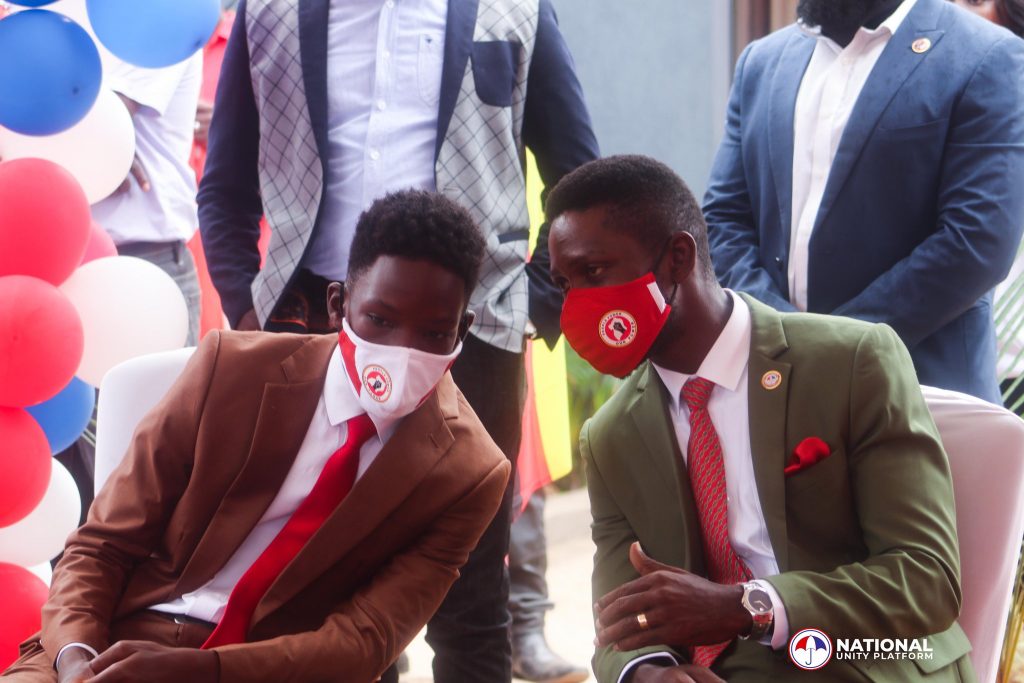 "I am grateful for the confidence bestowed on me by the Members of the Platform. Now let's get to work!" Bobi said.
Veteran journalist Andrew Mwenda who a week ago officially registered as a NUP member and went ahead to pick presidential nomination forms says the party undemocratically endorsed Bobi as flag bearer.
Mwenda says the forms he was given had no return deadline and he's ready to challenge Bobi's candidature.
"I have just been informed that Bobi Wine was selected "unopposed" as NUP presidential flag bearer! NUP knew that I had picked forms which I was filling and did not inform me of the "deadline"! This is a rigged and anti democratic process! I am going to challenge it!" Mwenda says.