Sandra Nambazira, 23, is among the Top 10 finalists for the Miss Pan African pageant that will be hosted in Ghana's Capital, Accra in November despite the COVID-19 pandemic still interrupting international travel. The YMCA Diploma student now seeks $800 (roughly Ushs 3 Million) to join other contestants in the pageant camp in West Africa.
In an interview with Matooke Republic, the beauty queen says she's on a deadline of September 15, 2020, to raise the funds that will enable her to cater for our camping which will last for two weeks among other expenses.
"I'm relying on your generosity to help me reach my dream — to use my voice to address some of the social issues that affect women and the young people in Africa as our mission focuses on empowering women. I want to be the voice for the voiceless and an inspiration to my peers," Nambazira pleaded.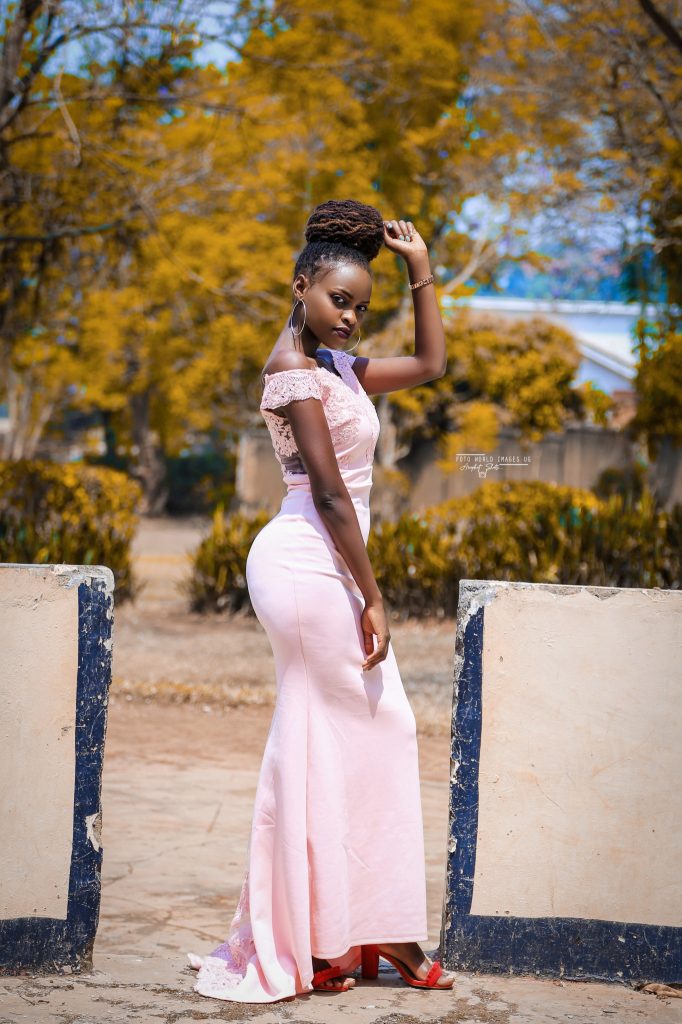 The Miss Pan Africa Queen pageant–is a pageant based on celebrating Africa's diverse cultures and also celebrating the African woman. It is there to empower young ladies so that they can become the best version of themselves without forgetting who they are or their roots. The pageant is an open platform for all Africans across the world. This is a call to all Africans to embrace this vision because we need a lot of unity in our continent and this a platform to achieve the vision and grow together on empowering women and the girl child
Nambaziira pledges to ably represent her peers at continental level and drum support for causes that affect women, youth, children and other special interest groups. Her inspiration is drawn her inner fire to be a trailblazer as opposed to a passive spectator.
"I will use privilege to start up an initiative for which I am passionate. Top of my list is protecting the girl child mentally, physically and emotionally from violence."
Editor's Note:
To support Nambaziira, send your contribution to Airtel Money (0751252670 – Nambazira Sandrah) or to Centenary Bank Account No: 3202399102.