Stanbic Bank Uganda has closed its William Street Branch as one of their staff tested positive for COVID-19 and is currently undergoing treatment.
Management says all exposed staff members are undergoing COVID-19 tests and have been isolated for the next 14 days.
"While contact tracing and testing is underway, Stanbic William Street Branch has been temporarily closed to avoid any possible further spread of infection and will be reopened once we have performed enhanced cleaning and disinfection protocols in accordance to the Standard Operating Procedures," said Management in a statement.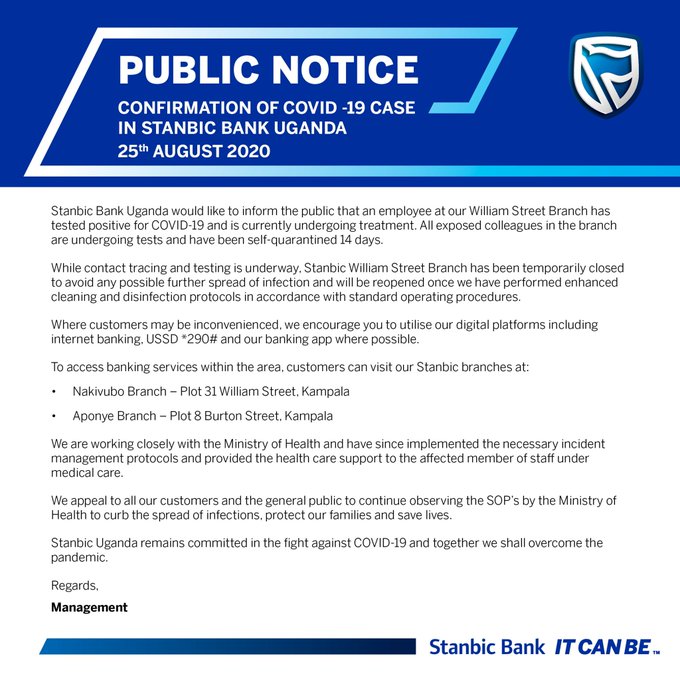 Management says they're working closely with the Ministry of Health and have since implemented incident management protocols and provided health care support to affected members.
Stanbic Bank has joined the growing list of mega companies/ institutions to register COVID-19 cases in Uganda. UNRA, Vision Group, Nation Media, Next Media, NRM Secretariat and Toyota Uganda among others have at least reported a case.