Following a viral video in which a umeme staff Bukenya Bony was caned for disconnecting power at Hon. Thomas Tayebwa's construction site in Busabala. The two involved parties have amicably resolved the matter.
In a joint statement signed by both Hon. Tayebwa and Bukenya, the Member of Parliament acknowledged the incident and apoligised for presiding over the assault.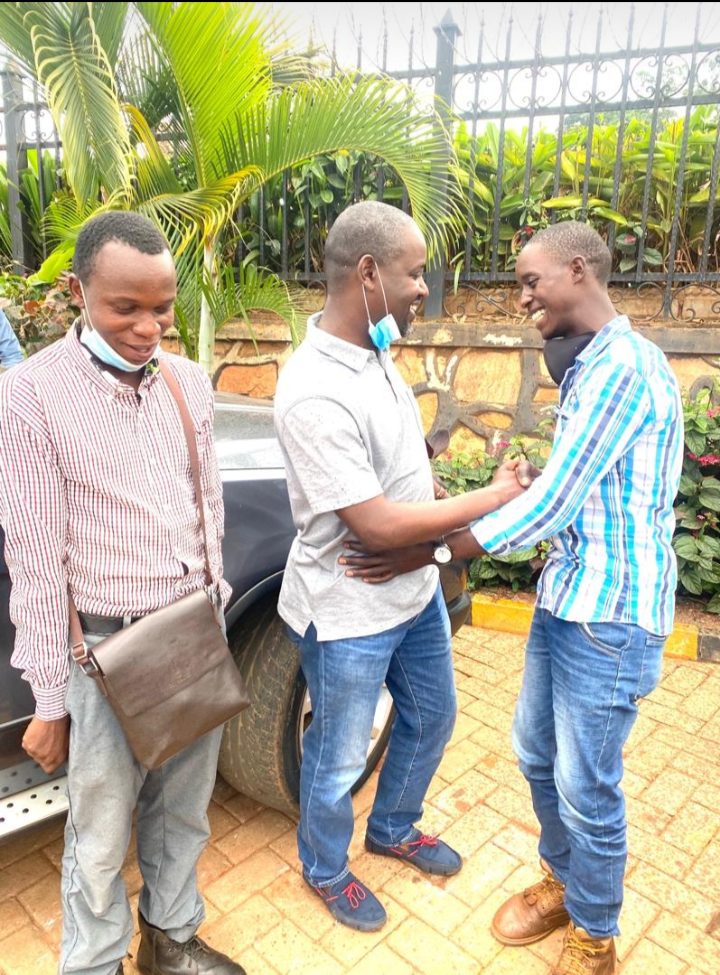 "Fellow Ugandans, over the last few days, my staff and I have been struggling with an unfortunate incident that happened at our construction site in Busabala.…..We have held reconciliatory meetings with the affected parties…" stated the joint statement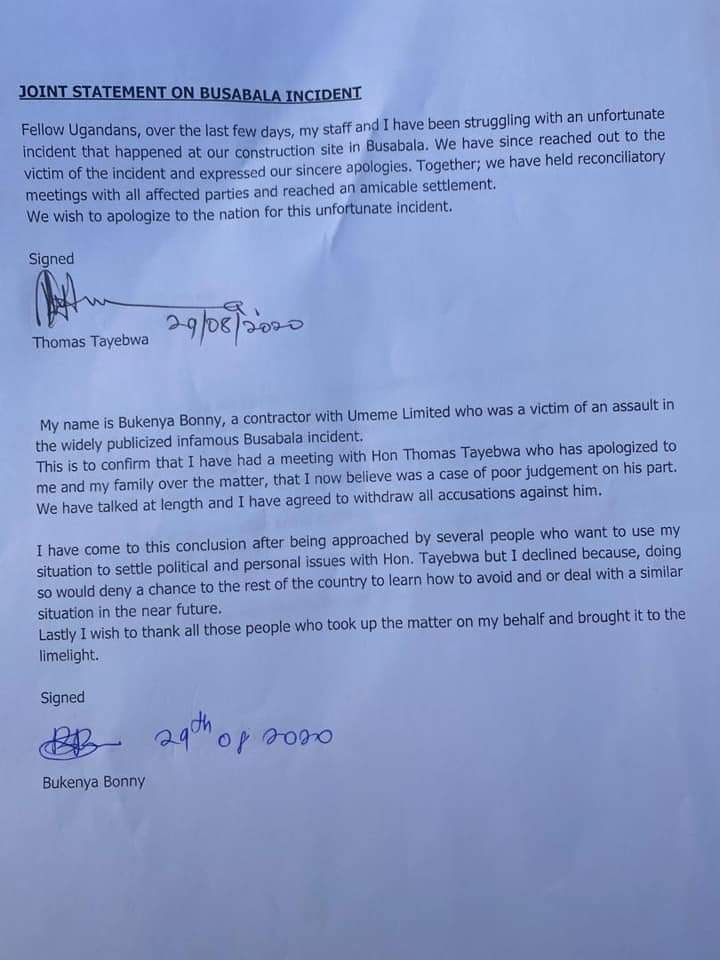 Bukenya confirmed his meeting with the MP and also withdrew all the charges against the Hon. Tayebwa.
"This is to confirm that I have had a meeting with Hon.Tayebwa who has apologised to me and my family over the matter…I have agreed to withdraw all the accusations against him," said Bukenya