With the current spike in the number of COVID-19 infections across the country, the Ministry of Health has introduced a testing fee of Shs240,500 for whoever wants to know his/her COVID-19 status.
In a letter dated August 27, the under permanent secretary in the Ministry of Health, Geoffrey Sseremba wrote to different Directors of government institutions informing them about the new development in the fight against the Coronavirus pandemic.
According to Sseremba, the ministry has found it hard lately to meet the high demand of testing staffs of different organisations/companies as testing kits are inadequate and very expensive.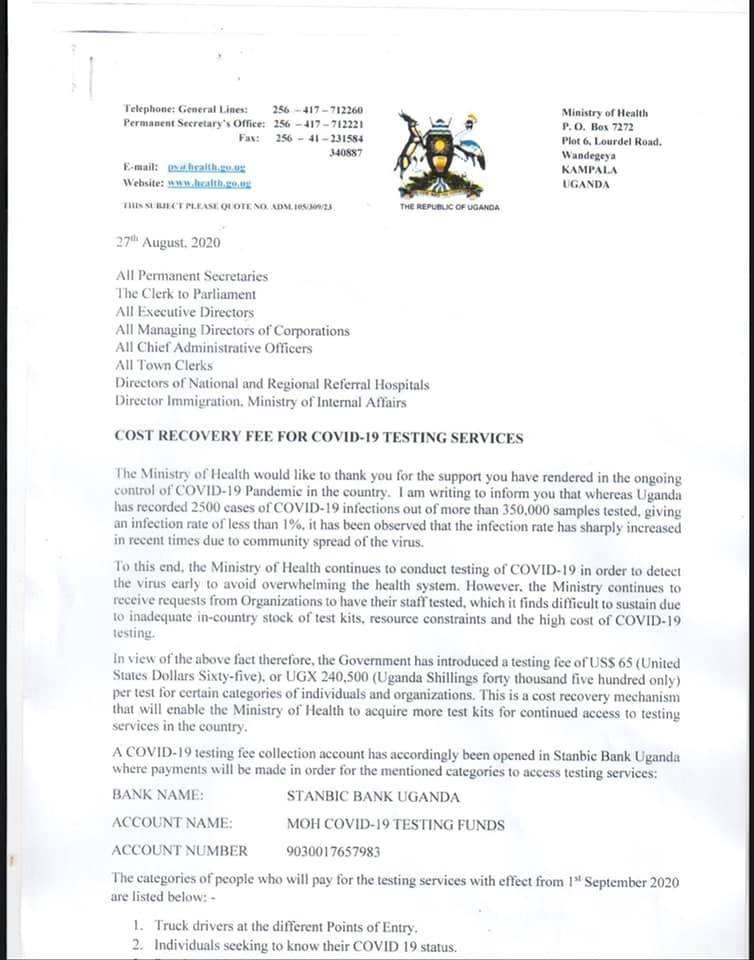 "In view of the above fact therefore, the government has introduced a testing fee of $65 (about Shs240,500) per test for certain categories of individuals and organisations.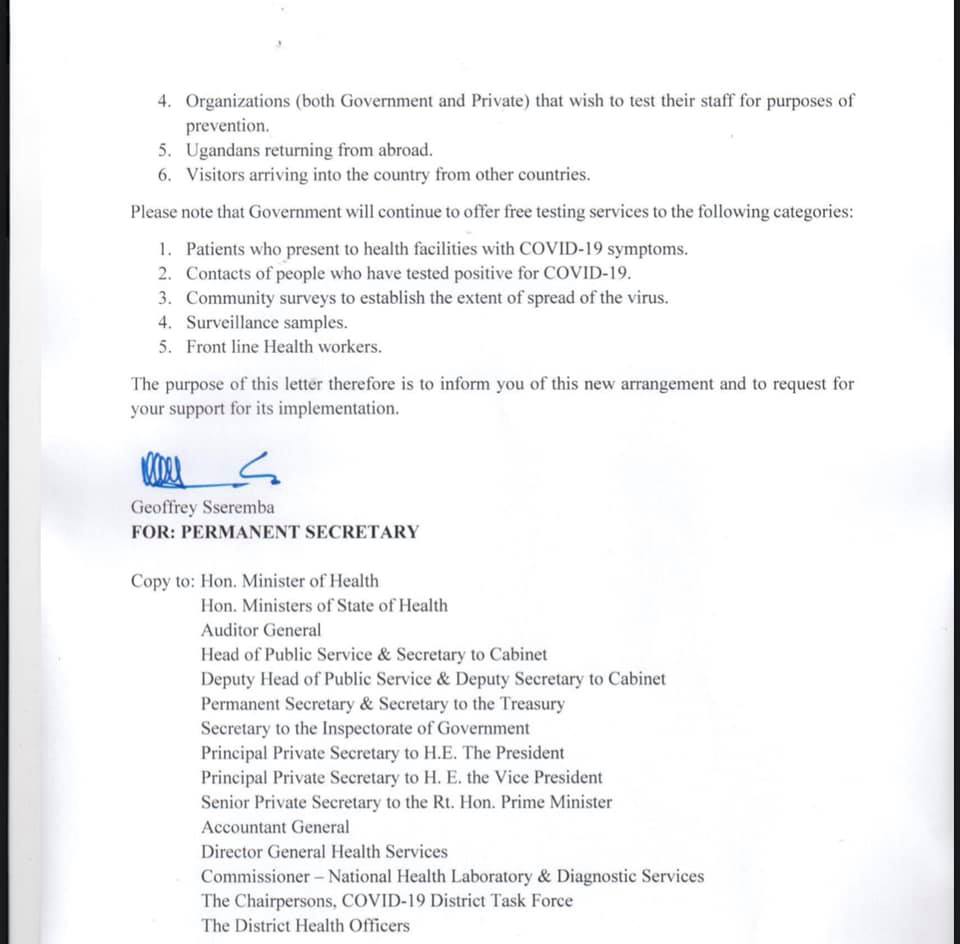 This is a cost recovery mechanism that will enable the Ministry of Health to acquire more testing kits for continued access to testing services across the country," said Sseremba in the letter.
He however, revealed that government will continue to carry out free testing services to certain categories that include; contacts of the confirmed cases, patients that present themselves to hospital with signs and symptoms of COVID-19, surveillance samples and frontline workers among others.