Double Gold World Champion Joshua Cheptegei cannot stop winning. Cheptegei was yesterday named August's World Athletics Moment of the Month for his stunning 5000m world record of 12:35.36 at the Monaco Diamond League.
"Honoured to be named the winner for World Athletics moment of month. Thanks to you all for the Retweets that enabled me win this deserved recognition for the month of August. One love," Cheptegei said in a tweet.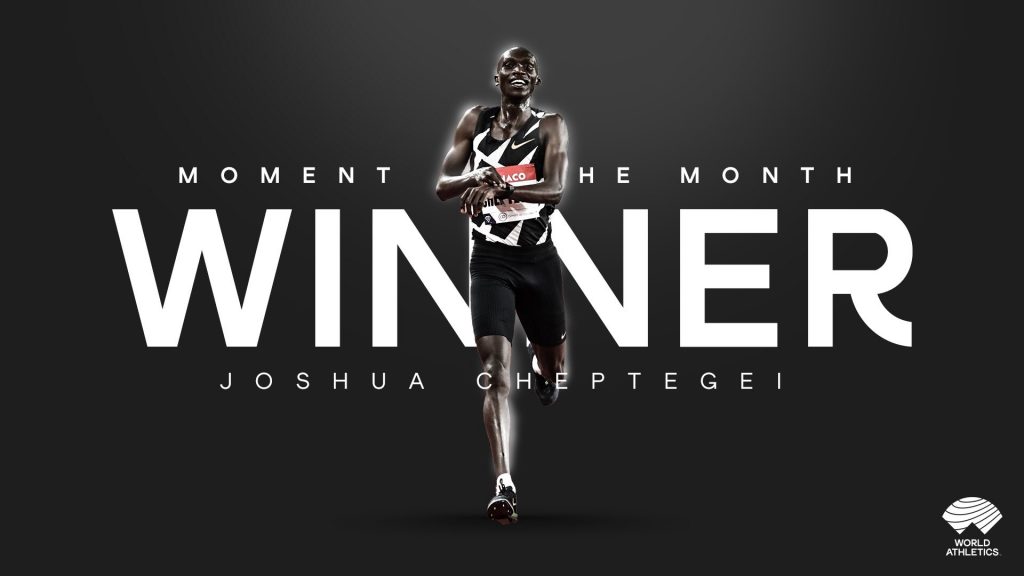 Last month Cheptegei broke the 16-year-old competition world record time of 12:37.35 minutes set by Ethiopian runner Kenenisa Bekele in 2004. Cheptegei posted a new world record of 12:35.37.
The 23-year-old is back in training after completing 14 days of mandatory quarantine. He is preparing for 2021 Olympics in China.