Uganda Communications Commission (UCC) has given social media users, bloggers, online televisions, online radios, online newspapers, audio over IP (AoIP), Internet Protocol TV (IPTV), Video on Demand (VoD), digital audio radios and televisions, internet/web radio and internet/web television an October 5, 2020 deadline to register for monitoring.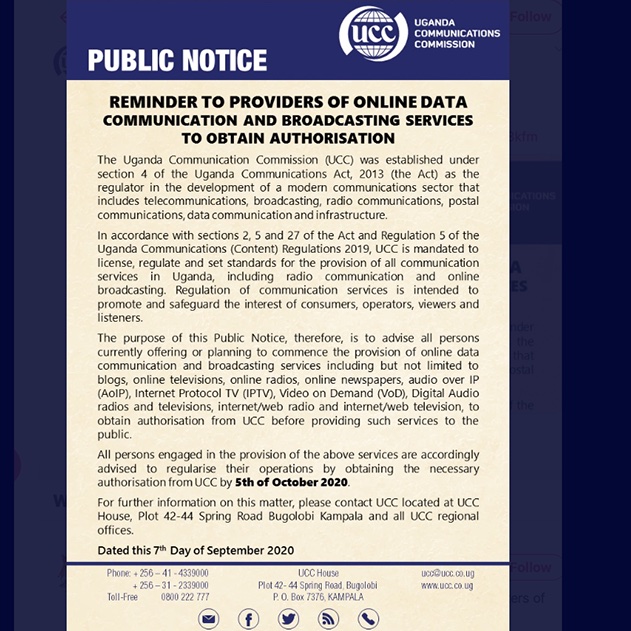 In a statement, UCC said; "All persons engaged in the provision of the above services are accordingly advised to regularise their operations by obtaining the necessary authorisation from UCC by 5th of October 2020."
In accordance with sections 2, 5 and 27 of the Act and Regulation 5 of the Uganda Communications (Content) Regulations 2019, UCC is mandated to license, regulate and set standards for the provision of all communication services in Uganda, including radio communication and online broadcasting. Regulation of communication services is intended to promote and safeguard the interest of consumers, operators, viewers and listeners.