Police has arrested two KCCA officials over the collapse of a four storied building which has been under construction at Kerezia zone, Makindye Division in Kampala District.
Achom Anne, the Makindye Division Physical Planner and Building Inspector Joseph Balikuddembe were today arrested to help with investigations.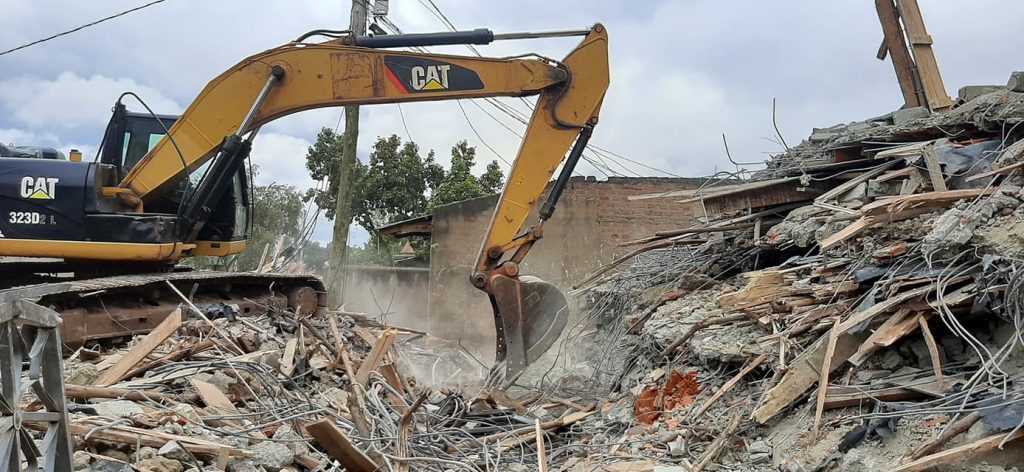 Police alleges that the duo which is currently detained at Katwe Police Station, learnt about the ongoing construction in that place without approved plan.
"Achom and Balikuddembe allegedly went to the site and issued a notice to stop the construction but later on they went and removed it and allowed them to proceed," Police say.
It adds, "We are still looking for the owner of the building and his engineers."
Yesterday, at around 20:30hours news broke about the collapse oof a building in Makindye and that eight (08) people were suspected to be trapped inside in the basement.
A team of police officers responded to the scene and were later joined by Police Fire Brigade. On arrival at the scene, police were further informed that that the victims were still talking and calling for help. For example, one Alex was calling his sister on phone.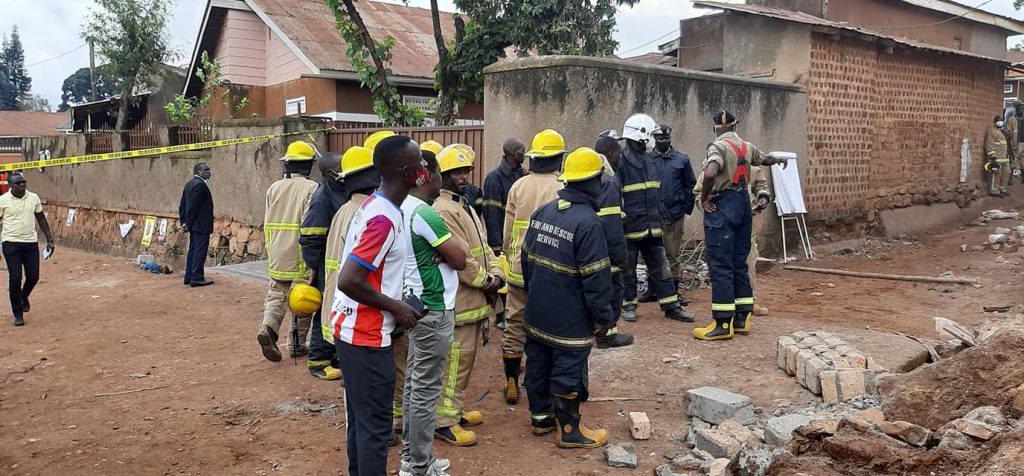 Members of the public using axes joined Police in searching for the victims. At around 23:45 hours, one Oonyu Godfrey 22 years, a teacher who had been working at the site as a potter since schools are closed because of COVID19, was retrieved from the rubble.
Oonyu said that his colleagues were still trapped inside but he couldn't tell the number. An excavator was brought by KCCA and it is now on ground trying to rescue other victims.
According to police, the building belongs to Mr Kagolo a Businessman at Kikuubo.