In bid to make strides in the COVID-19 fight, Uganda is looking forward to expanding the healing process as the Ministry of Health has today launched a clinical trial for use of convalescent plasma for treatment of COVID-19 in Uganda.
Head of Makerere University Lung Institute, Dr Bruce Kirenga says the commencement of the trial will determine the efficacy of convalescent plasma in treating COVID-19.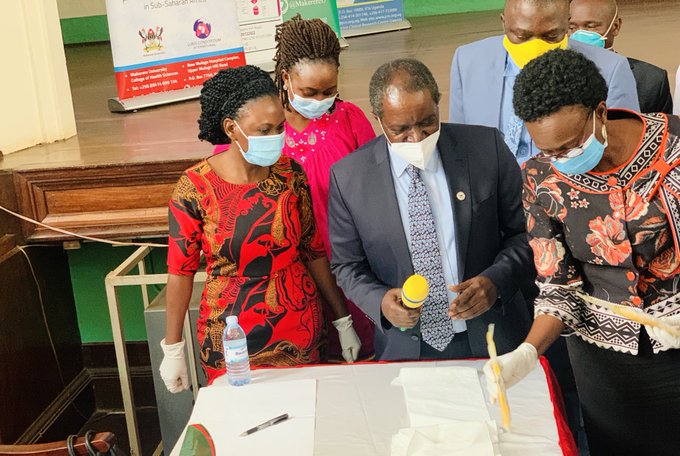 Kirenga explains that 186 patients who recovered COVID-19 patients willingly consented to participate in the blood donation but only 162 qualified. The donors came from all parts of Uganda except Karamoja region, where there was no COVID-19 infection at the time.
If the trial works out, Kirenga says the 162 COVID-19 convalescent plasma units can be used to treat 65 patients.
Health Minister Dr Jane Ruth Aceng who presided over the launch thanked scientists and the teams who continue to work tirelessly both in the hospitals and research in the fight against the Coronavirus pandemic.
"You are our heroes," says Aceng before appealing to the patients who have recovered from COVID-19 to continue giving plasma as the teams will continue to need it.
To date, Uganda has 5,123 cumulative confirmed cases of COVID-19 after 145 new cases were reported yesterday. The cumulative total recoveries stand at 2,333 while COVID-19 deaths are now 58.