Following the National Resistance Movement party primaries that saw a number of incumbent members of parliament losing the elections, a group of the MPs that were defeated have today held a press conference at the August House to discuss the way forward.
The State Minister for Investment, Hon. Evelyne Anite who led the team and was defeated by Dr. Charles Ayume in the Koboko Municipality primaries said that the team has formed the NRM Reorganization Team to reconcile the aggrieved members and mobilise for their party Chairman President Yoweri Museveni in the forthcoming elections.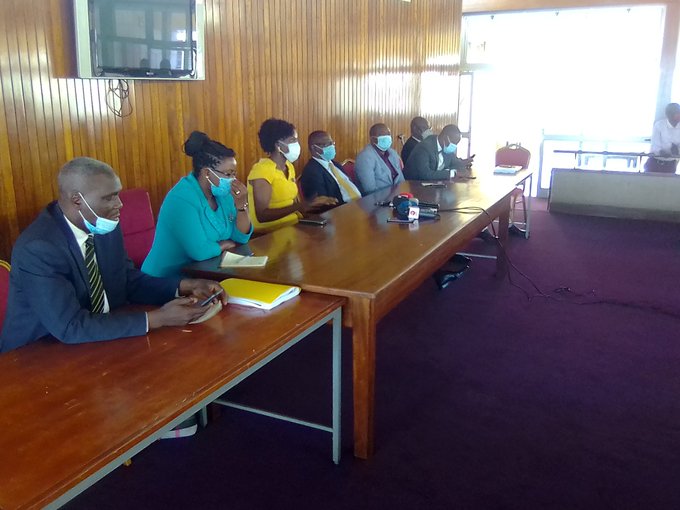 "The objective of the NRM Reorganization team is to reconcile aggrieved members, mobilise for H.E President Yoweri Museveni and to ensure that candidates who lost in NRM party primaries don't join other parties," said Anite
Anite also said that some of her allies have approached her about joining the National Unity Platform, an offer she has turned down because she believes no party can be compared to NRM.
The Koboko incumbent also said that she won't be running for any Parliamentary seat in 2021 Anite and 14 other NRM Mps who lost in the party primaries also confirmed that they will not be contesting.