Improving the quality of arts and crafts is complex. Craft producers are often seen as the key to improving quality for instance, by identifying where it can be improved and developing creative solutions.However, research and reviews of the art industry acknowledge the contributions of other stakeholders in improving quality, including regulators, policymakers, service users, and organisations dealing in art.
Greater consideration of how to craft producers can actively contribute to improving quality is required as other institutions can only support improvement and the level to which they provide high-quality crafts.
The chain of craft production that involves raw materials, production tools and skillsinfluence the quality of the products delivered to the market. And according to provisional information shared by the Uganda Tourism Association (UTA) from their ongoing survey, most of the local craft producers use rudimentary tools and lack skilling.
How will UTA contribute to improving quality?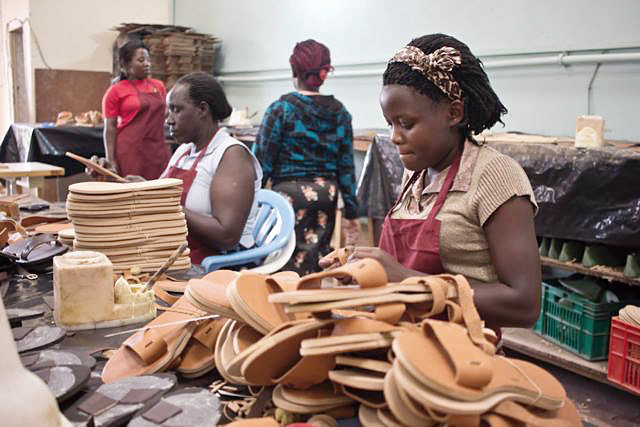 While we wait for full details of the survey, UTA has brought onboard different partners that include Eco-Tourism Kenya, National Art and Cultural Crafts Association of Uganda (NACCAU) and Uganda National Bureau of Standards (UNBS) to guide and monitor the different chains of production.
Richard Kawere, the Executive Director of UTA says a program dubbed 'Marketability of East Africa Cultural Crafts' has been designed but discloses that it begins with improving the standards and consistency of the products being made.
"We will be identifying key products in the project areas and work with the communities there to produce quality designs," Richard Kawere, the Executive Director of UTA says.
Kawere reveals that there are so many beautiful arts and crafts being created in East Africa. And as UTA, they have already identified 18 products which will be the basis of their programme while skilling producers.
Information we have indicates that UTA has received an approved grant of $47,000 (about Shs173million from GiZ Uganda to support 100 craft producers in Uganda for a period of one year.
Nuwa Wamala Nnyanzi, a visual artist and proprietor of Nnyanzi Arts Studio agrees with UTA thatin-depth research of the state of art and craft industry has to be carried out.
Nnyanzi says the research should be able to establish the contribution of the industry to personal and national economic development. From such an informed point of view, he believes UTA will be able to organise capacity building programs to equip master art and crafts practitioners with contemporary skills and tools to produce high-quality standard products to meet discerning customer expectations and demands.
"The re-skilled and retooled master art and crafts practitioners would in turn train upcoming young talented ones to fill the skills gap and the rampant unemployment," he believes.
Nnyanzi is of the view that craft production should be made a viable profession and be among mainstream professions, such as medicine, engineering, architecture, law, etc.
"I have held many art exhibitions, workshops, and given talks domestically and internationally where I have created more awareness and appreciation of our rich cultural heritage.
Some of my art pieces have been used by national and international organizations among them being: UNICEF, WHO, Coca-Cola, etc," he explains.
Online marketing of crafts
UTA is also moving ahead to creating an online marketing platform that will provide a central marketplace for East African cultural crafts and promote the sale of colourful East African products to the global audience.
Nnyanzi states that the move is a sign of hope for them as it will help them to adapt to online marketing strategies.
"We are developing mindset change strategies among influencers in government and private sector corporate entities, to create a domestic market through increased appreciation and demand for our products," he says.
He, however, adds that more national and international exhibitions, expos, art and crafts fairs, conference and workshop have to be organized to help masses start appreciating the local arts and crafts.
COVID-19 has not spared the arts and crafts industry
Nnyanzi discloses that their economic lockdown started way back in January 2020, months before the official one was declared. He says that even with the eased lockdown many of the people in the industry are in an economic coma as a few can operate because of lack of resources to buy materials to produce new work.
"For those dealing in art and crafts are not only unable to restock but can't afford to open days due to the increasingly high running expenses, including transport, utilities, rent, etc," Nuwa Wamala Nnyanzi, a visual artist and proprietor of Nnyanzi Arts Studio narrates.
He adds, "For example over fifty percent shop owners at the NACCAU Arts and Crafts Village don't open daily."
He continues to open up that While they are still struggling to deal with the loss of business due to the lockdown, the landlord of Uganda National Cultural Centre (UNCC), has written to them asking for a payment plan for the period they were under lockdown.